---
Health authorities would take appropriate action and make recommendations regarding the isolation order imposed in certain areas, flats and the streets
Urges public to avoid gathering in public places and refrain from supporting any attempts to create unrest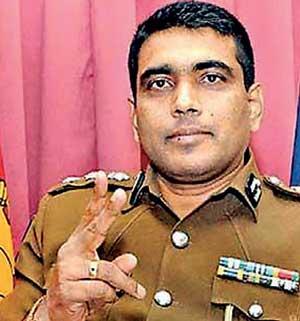 By Darshana Sanjeewa Balasuriya
Police yesterday requested the public especially those in Colombo for their continues support to prevent the spread of Covid-19 in the country and said that health authorities would make recommendations to remove the isolation status soon.
Police Spokesman DIG Ajith Rohana said the health authorities would take appropriate action and make recommendations regarding the isolation order imposed in certain areas, flats and the streets.

" We would like to make a request from the public especially in the lock down areas that you have been supporting us in order to implement the quarantine rules and regulations for a period of almost one month. However, we seek your continual support and cooperation," he said.

DIG Rohana said that those residing in housing complexes and plantation areas which were currently under lock down, should be patient and be supportive with health authorities to contain the spread of
the virus.

He urged the public to avoid gathering in public places and refrain from supporting any attempts to create unrest.
We urged the public to avoid gathering in public places and refrain from supporting any attempts to create unrest