---
CA dismisses without costs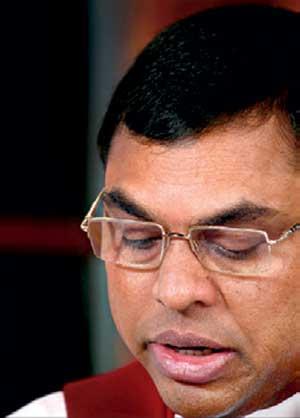 By S.S. Selvanayagam
Court of Appeal yesterday (27) dismissed without costs the petition filed by Basil Rajapakse seeking to transfer his High Court proceedings to another Colombo High Court .
The Bench comprised Justices A.L.S. Gooneratne and Mahinda Samayawardhana.

The Petitioner stated that a relentless campaign of vilification is being carried on by certain elements of the present government, demanding the launching of investigation and cases as well as carrying out of arrests and the remanding of certain family members and close allies of former President Mahinda Rajapaksa, despite his defeat at the January 2015 Presidential election.

He said the former President's sons Namal and Yoshitha Rajapaksa, his wife Shiranthi Rajapaksa as well as his brother former Defence Secretary Gotabaya Rajapaksa and himself and his political allies have been subjected to numerous investigations and cases.

He further stated that he and the former President's two elder sons have been arrested and produced before numerous Magistrate's Courts and/or remanded on multiple occasions over the past two years.

Gamini Marapana PC with Navin Marapana PC, Kaushalya Molligoda and Uchitha Wickremasinghe appear for the accused-petitioner Basil Rajapakse. Deputy Solicitor General Sudharshan de Silva with Deputy Solicitor General Thusith Mudalige appear for
the respondents.