---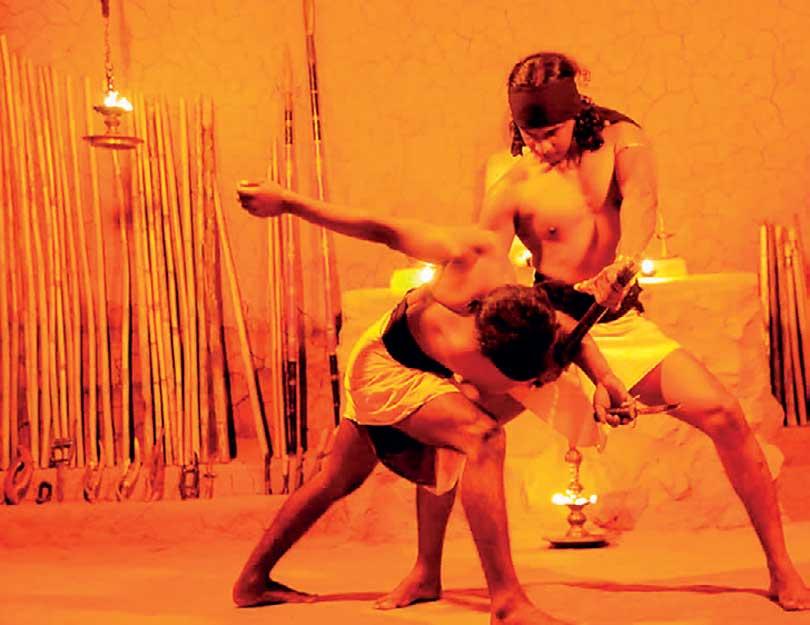 After 198 years, names of the Wellassa Heroes are cleared
By Kelum Bandara
The Cabinet decided yesterday to lift the ban imposed by the British rulers in 1818 on the indigenous marshal art called 'Angampora'.
Housing Construction and Cultural Affairs Minister Sajith Premadasa submitted the Cabinet paper in this regard, and it was approved even with the support of President Maithripala Sirisena. Earlier, Air Force Commander Kapila Jayampathy also said at the ceremony that he requested the President to lift the ban.

A gazette notification will be issued later in consequent to this approval lifting the ban. On October 6, 1818, English Governor Robert Brownrigg banned the 'Angampora' tradition after the Wellassa uprising.

President Maithripala Sirisena, in December, 2016, cancelled Gazette No: 851 issued by English Governor Brownrigg in January 10, 1818 listing 19 Kandyan leaders including Keppetipola Disawe as traitors. The President declared the 19 leaders who fought for the freedom of the country to be National Heroes on that occasion.

In a tweet, the President said at that time, "After 198 years, I cleared the names of the Wellassa Heroes including Monarawila Keppetipola."
19 Kandyan leaders who were branded traitors by the British Government for spearheading the Uva Wellassa riot in 1818.