---
Lifting of curfew is not a license for you to behave as you please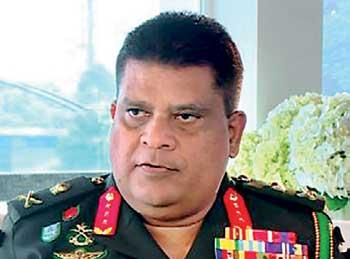 By Sandun Jayasekera
Army Commander Lt. General Shavendra Silva said residents in the 21 districts where curfew had been lifted should maintain discipline and follow health guidelines to keep COVID-19 at bay.
"Lifting of curfew is not a license for you to behave as you please, go on pilgrimages, throw parties or gather in large numbers for fun. The threat of the viral infection is still present. Guidelines have been issued to heads of private and State establishments on how to carry out their essential work with a limited number of employees.
Curfew passes issued by the police are valid only if the driver and passengers wear face masks," he said. "With curfew being lifted for 15 hours from 05:00 a.m. to 08:00 p.m. in 21 districts yesterday, normalcy returned and resumption of civilian life as well as State and private sector activities began. Curfew in all districts except Colombo, Gampaha, Kalutara and Puttalam will be effective from 08:00 p.m. to 05:00 a.m. everyday till tomorrow. Curfew which will be imposed at 08:00 p.m. tomorrow will continue till 05:00 a.m. on May 11," the government announced.

In order to ensure the continuous provision of essential services in these districts, both public and private sector entities expect to resume work from May 11. Almost all retail outlets, CWE stalls, pharmacies, fish markets and other trading places in the 21 districts have been opened. Also, dedicated economic centres are open for wholesale and retail business.