---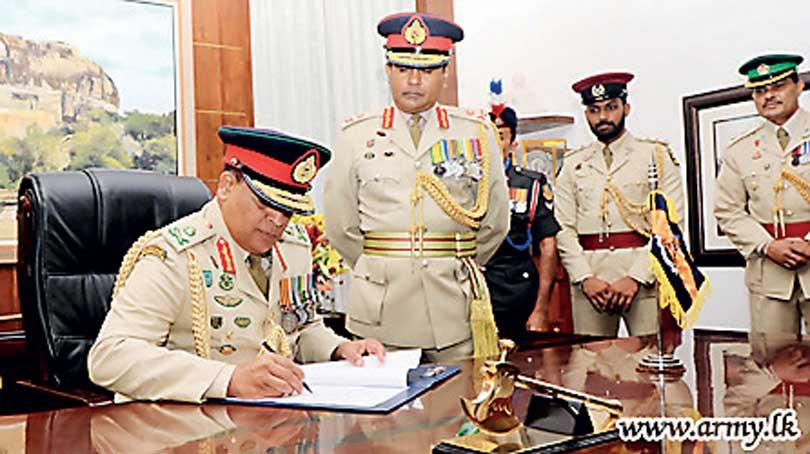 By Darshana Sanjeewa Balasuriya
Newly appointed Army Commander Lt. Gen. Shavendra Silva assumed duties at the Army Headquarters yesterday morning amidst military honours.
The Army said Lt. Gen. Silva is the first Commander of the Army produced by the recognised Gajaba Regiment.

Ven. Eethala Wetunuwewe Gnanatilleke Thera, the Chief Incumbent of Mirisavetiya, invoked blessings on the new Army chief.

Shavendra Silva, flanked by his wife, Ms. Sujeewa Nelson and family members, placed his signature in a formal document to signify the acceptance of the new office of the Commander of the Army.

He was appointed as the Army Commander on August 18.

Lt. Gen. Silva is one of the highest decorated military officers with different varieties of medals and he was the first 2nd Lieutenant of the SL Army to receive three different types of gallantry medals, namely the Weera Wickrama Vibushanaya (WWV), Rana Wickrama Padakkama (RWP), Rana Soora Padakkama (RSP), Vishishta Seva Vibhushanaya (VSV) and the Uththama Seva Padakkama (USP) for the first time.