---
Curfew in Western Province likely not to be extended
Govt urges essential services to limit staff on roads
Quarantine curfew has helped reduce spread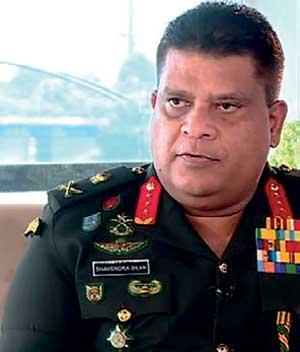 By JAMILA HUSAIN
Army Chief and Head of the National Operation Centre for Prevention of the COVID-19 Outbreak (NOCPCO), Lt. General Shavendra Silva yesterday urged the public to support the battle against COVID-19 in the country as the government aimed to lift the quarantine curfew at its earliest with a view to returning to some level of normalcy.
Silva told Daily Mirror that the curfew had been imposed as a 'last resort', due to the rapid spread of the virus within the western province, but the curfew had impacted the lives of many daily wage earners."
The curfew will be in place for 10 days, when we lift it on Nov.9. In these 10 days, we definitely expect to control the spread as when things are shut, scientifically, statistically and physically there cannot be a spread when quarantine curfew is in place," Silva said.

"We now request the people of this nation that their only goal should be to open the country. All mechanisms are in place from our end to prevent a further spread of this pandemic. We are doing testing, following all our guidelines. Now we need the public support and urge them to follow all the health guidelines," he added.

Authorities have also urged those falling under 'essential services' to limit their staff on the roads, due to the rising number of people misusing their passes to step out onto the roads. All state and private entities who fall under essential services have been urgently told to operate with a minimum staff and avoid putting excessive people on the roads.

Meanwhile, the Daily Mirror learns that as of last evening, a decision had been taken to lift the curfew in the Western Province as planned on Nov.9 and not to extend it further due to the severe hardships faced by the public, especially the low income earners within the western province and other areas where curfew is in place. However the Presidential Task Force on COVID-19 is likely to review the situation over the weekend and take a decision accordingly.
Presidential Task Force on COVID-19 is likely to review the situation over the weekend