---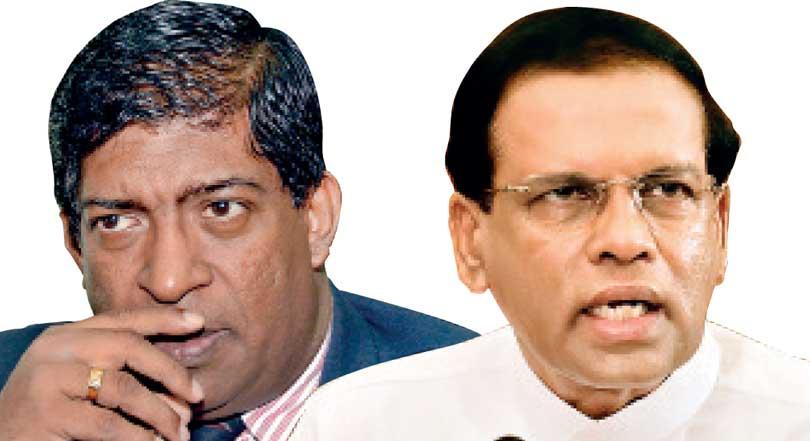 By Kelum Bandara
President Maithripala Sirisena is reported to have asked Power, Energy and Business Development Minister Ravi Karunanayake to submit proof that the Attorney General and the Public Utilities Commission (PUC) had approved the purchase of electricity from two barge- mounted power plants.
The minister had submitted a Cabinet memorandum seeking approval to sign the power purchasing agreement with the Turkish Company that owns these floating power plants.
However, the President stressed the need to have the approval of the AG and the PUC and asked for documentary proof when the minister reportedly said that he had obtained the necessary approval.

The CEB planned to purchase 120 megawatts of electricity from the barge to be anchored at the Galle harbour and 200 megawatts from the barge to be anchored at the Colombo harbour from the one in Galle for nine months and the one in Colombo for six months.
Prez stresses need to have AG and PUC approval
CEB was to purchase 320 megawatts