---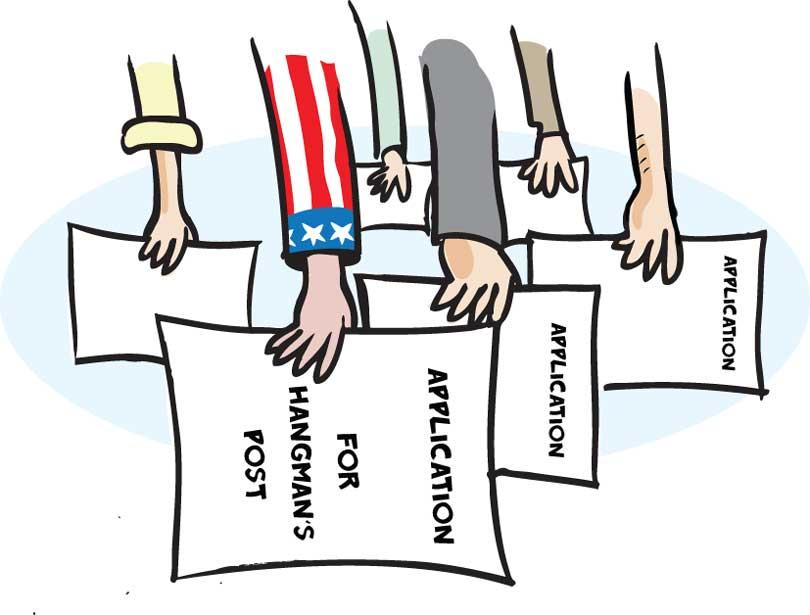 By Darshana Sanjeewa
Of the102 applicants who had applied for the post of hangmen in Sri Lanka, one was an American, the Prisons Department said yesterday.
The Justice and Prisons Reforms Ministry said that two candidates would be recruited for the hangmen positions following interviews.
Applications to recruit hangmen closed on February 25.

An official said that the American had applied for the position via e-mail, but he would not be selected as the post is only eligible to Sri Lankans.
Meanwhile, the ministry said details of interviews or applicants would not be notified to the public.

The Prisons Department decided not to publish the identity of those who would be recruited to the positions, for security and other concerns.

The Prisons Department started calling for applications after the President emphasized on several occasions that the death penalty would be implemented on those found guilty of drug-related offences.

Earlier, the Justice and Prisons Ministry said that it had sent a list of 48 death row prisoners who have been convicted on drug related crimes to the Presidential Secretariat while 30 of them have filed appeals against the convictions.