---
This is not done in a haphazard manner and every section mentioned, makes their contribution when final figures are released
Whoever wishes to obtain information pertaining to COIVD-19 figures in the country can reach the Health Ministry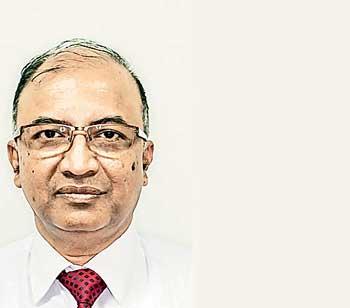 By Sheain Fernandopulle
Dismissing the allegations levelled by certain parties that figures on COVID-19 related deaths are disputable, Deputy Director-General of Health Services Dr. Hemantha Herath said yesterday there is no room to alter or conceal factual details .
Addressing the media, he said the figures with regard to COVID-19 cases and deaths are obtained after consulting various parties including doctors, Judicial Medical Officers, Public Health Inspectors and Medical Officer of Health.

"This is not done in a haphazard manner. Every section mentioned above makes their contribution when final figures on COVID matters are released.

He also said whoever wishes to obtain information pertaining to COIVD-19 figures in the country can reach the Health Ministry.

The Government Medical Officers' Association (GMOA) claimed that the actual number of COVID-19 deaths and cases in the country are higher than the official statistics released by the officials . The GMOA demanded an explanation from health authorities on the accuracy of COVID-19 figures in the country.
whoever wishes to obtain information pertaining to COIVD-19 figures in the country can reach the Health Ministry