---
Opposition Leader Mahinda Rajapaksa yesterday appealed to the people, especially the youth, to avoid taking the law into their own hands and prevent enemy forces from plunging the country into another 1983 Black July.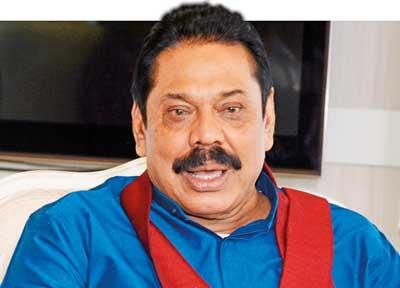 Issuing a statement, Mr. Rajapaksa said the country had been dragged into a 30-year war due to the ethnic-violence that erupted with the blessings of the then government in July 1983.
"Those bitter experiences still linger in our minds. I especially appeal to our youth to avoid taking the law into your hands, even though the government has failed to fulfil its responsibility. Act patiently and wisely. Control your feelings even if it's the most difficult thing to do. We should defeat this racism and terrorism," Mr. Rajapaksa said.
He said all communities should stand united and strong to face the current threat, even though there was not an iota of trust regarding security in the country.
"Those responsible for these terrorist attacks want to create conflicts among the Sinhalese, Tamil and Muslim communities. They use various methods to achieve their objectives," he said.
Mr. Rajapaksa said the social media ban had created an irrational fear among the people. "Therefore, I request all of you to uphold the rule of law. You should rise against the government which is responsible for the prevailing situation, and prevent the enemies of the nation from creating another Black July of 1983. This insecure situation can only be prevented if we act wisely," he said.
He said regardless of the reasons that led to the current situation, we must face and overcome all challenges.
"As a nation which defeated one of the most ruthless terrorist organisations, this challenge shouldn't be too difficult for us. We should take short-term, mid-term and long-term measures in this regard. We should eradicate the causes which created extremist minds. We must completely eradicate this terrorism which has placed peaceful Muslim people in a difficult position. The entire country should be brought under one law, and it should be enacted on a policy which gives prominence to national security," he said.