---
28 imported Malaria cases detected this year; almost all of them after visiting India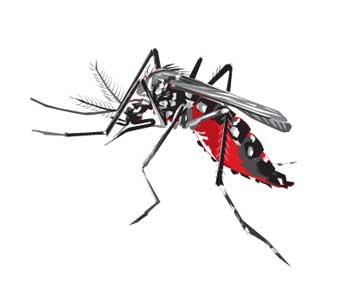 By Sandun A. Jayasekera
The Anti-Malaria Campaign (AMC) yesterday sounded alarm on the possibility of Malaria rearing its ugly head following the detection of five protozoan parasite plasmodium-infected patients who returned from pilgrimage to India.
In a communiqué, AMC Media Director Dr. Nihal Kiriellage said though Sri Lanka had been declared a Malaria-free country by the World Health Organisation (WHO) as not a single Malaria patient had been detected since 2012, patients infected with the virus while abroad -- also referred to as "imported cases" -- had been detected regularly.
"We are in the 'prevention of re-introduction' level right now, but it is common that imported cases are detected regularly and almost all of these patients have been infected while abroad. 28 imported Malaria cases have been detected this year and almost all of them have been detected after visiting India. It is important to note that Malaria carrier mosquitoes are found in all parts of the country but they act as virus carriers after biting a Malaria patient," he said.
The AMC distributes anti-Malaria drugs free-of-charge through its district offices islandwide and also from AMC head office at Narahenpita. The AMC requests the public to be vigilant on this dreaded disease and to inform health authorities or the AMC soon after the detection of a Malaria patient.