---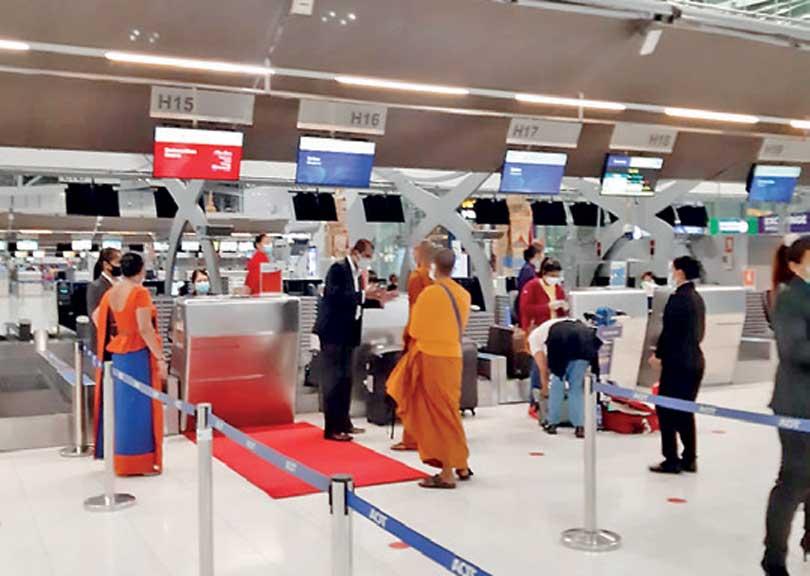 A second group consisting of 87 Sri Lankans, who were stranded in various cities in Thailand due to the COVID -19 pandemic situation, were repatriated to Sri Lanka from Bangkok-Thailand yesterday via a special SriLankan Airlines charter flight UL 403, organised by the Sri Lankan Embassy in Bangkok. The special flight that had on board a few Buddhist monks, students and Sri Lankans who were on short term visit visas to Thailand, and several others who were brought on humanitarian grounds, arrived at the Bandaranaike International Airport in Colombo, on Friday, August 21, 2020 morning.

This special repatriation flight that arrived in Bangkok on August 21 early morning also carried a group of Thai citizens, and Sri Lankans who had received re-entry permission to Thailand, and the inward trip from Colombo to Bangkok was organised by the Royal Thai Embassy in Colombo and Madam Chulamanee Chartsuwan, the Ambassador of Thailand to Sri Lanka. The embassy also received excellent support from the Ministry of Foreign Affairs of Thailand, and the staff of the Suvarnabhumi International Airport in Bangkok, by timely facilitation of the repatriation of this second group of Sri Lankans from Thailand.

Earlier in the month, the embassy also made arrangements to repatriate a group of 16 Sri Lankans in Phnom Phen, Cambodia via Singapore.
The repatriation flight carried a group of Thai citizens, and from Sri Lanka