---
General Election 2020
No violence, only violations
Polling conducted under stringent health guidelines
First result could be out by 2.30pm today
The winner will be announced on Friday
Complete results by August 8 morning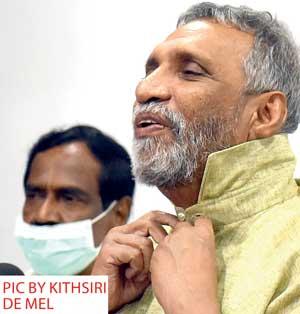 By Kelum Bandara and Ajith Siriwardane
Polling of the general election closed at 5.00 pm yesterday without any violent incident, and the voter turnout remained at 71% as an average.
Polling was taken in conformity with health guidelines stipulated in view of COVID-19.

Election Commission's Chairman Mahinda Deshapriya told a news conference after the conclusion of the election that there was no violence. "There was no violence, only violations," he said.

The Election Commission conducted polling at 12,985 stations to elect members to the 9th Parliament to be constituted after the results were announced. The election was conducted to elect 196 MPs representing 22 electoral districts. Besides, another 29 members will be nominated on the National List in proportionate to the total number of votes polled by each party eligible for parliamentary representation.

Polling was conducted in accordance with health precautions to prevent the spread of COVID-19. Voters were required to adhere to principles of social distancing. Also, they were provided hand sanitizing liquid. Health workers were deployed at some centres.

In some districts, polling was as high as 76%. The turnout was 74% in Badulla, Digamadulla, 73%, Vanni 73% and Colombo with 72%. In Kurunegala, the turnout was relatively low at 65%. In Jaffna, it was 67%.

Mr. Deshapriya stressed the need for enacting legislation to ensure advanced voting for those were unable to turn up on polling day due to work requirements. He thanked the health authorities and others for assisting in conducting the elections without any problems amidst the pandemic.

Vote counting has begun only this morning, a departure from the practice of doing it the same day after polling is over. Mr. Deshapriya said the first result could be announced by 2.30 pm today.

"We intend to complete the announcement of results by the morning of August 7th. The results of preferential voting will be completed by August 7th evening or August 8th morning. We will complete the gazetting of the National List of MPs on August 10th," he added.
Election Commission conducted polling at 12,985 stations
To elect 196 MPs representing 22 electoral districts and 29 members for National List
First time in history, counting done on the next day