---
Red notices issued on 19 gangsters
WP has over 25,000 drug addicts
130 gangsters are presently in remand custody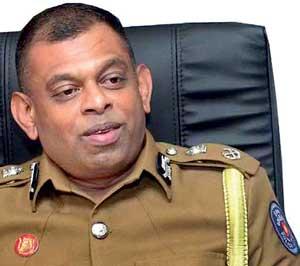 By Darshana Sanjeewa Balasuriya
At least 25 criminal gangs operate in the Western Province with nearly 400 members, Western Province Senior DIG Deshabandu Thennakoon said.
123 members of those gangs were on bail
He said that a total of 388 members were operating in 25 gangs and that 20 gangs had been identified as highly active criminal gangs.

"However, 130 gangsters are presently in remanded custody," he said. He made these revelations at a workshop held at the Police Criminal Records Division on resolving issues related to the suppression of all organised crimes and drug trafficking in the Western Province. "The main challenge we have to face is they still operate their drugs or underworld activities through mobile phones while being detained in remand prisons," he said.

Senior DIG Thennakoon said that 346 individuals among the 388 were still active.

He said 123 members of those gangs were on bail. "During the recent arrest it was revealed that those on bail are still engaging in extortion and drugs trafficking," he said.

The Senior DIG said that 16 of the individuals wanted over crimes were unable to be located and that 25 are overseas. The Police are in the process of issuing red notices on them while they had already issued 19 red notices after obtaining open warrants through courts.

Meanwhile, SDIG Thennakoon said that the number of drug addicts in the country had now exceeded 533,000. He said that more than 25,000 of them were from the Western Province. "Most of the money transferred for drug trafficking is through mobile phones, and we will take action in this regard in the future," he said.