---
The court has determined Clauses 3,5, 14, and 22 in their present form are inconsistent with article 3, read with article 4 of the Constitution
Clause 3 refers to the powers and functions of the President

Clause 5 refers to the immunity of the President from suit
Clause 14 refers to the powers of the President to summon, prorogue and dissolve Parliament
Clause 22 refers to the offences any public officer has to face due to failure of complying to the directions given by the Election Commission in holding elections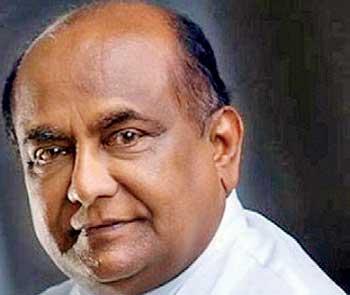 By Yohan Perera and Ajith Siriwardana
Speaker Mahinda Yapa Abeywardene yesterday announced in Parliament that according to the Supreme Court determination certain clauses in the proposed 20th Amendment were inconsistent with the Constitution. determined by the Supreme Court.
He said the Court had held that clauses 3, 5, 14 and 22 of the 20th Amendment in the present form were inconsistent with article 3 read with article 4 of the Constitution and needed to be approved by the people at a referendum by virtue of the provisions of article 83. However, such inconsistency in clauses 3 and 14 would cease by amending them in accordance with the proposed committee stage amendments and consequently would not require an approval by the people at a referendum as determined by the SC.

The SC had also held that inconsistency in clause 5 would cease if it is suitably amended as specified at the committee stage and consequently would not require a referendum.

One of the clauses which the SC had recommended a referendum is the proposed removal of the right for Sri Lankan citizens to file fundamental rights case against the President through the Attorney General. It had highlighted the importance of free and fair elections and recommended an amendment to clause 3 which refers to the absolute power of the President while it had called for the amendment of the clause 14 which refers to the President's power to dissolve Parliament after it completes one year of its term. The SC had held that the proposed repealing of Article 140GG which refers to the powers of Election Commission has a prejudicial effect on the franchise as determined by the Court.

The majority decision of the SC is that the legislation complies with the provisions of article 82 (1) of the Constitution.
Court held that clauses 3, 5, 14 and 22 of the 20A in the present form were inconsistent with article 3 read with article 4 of the Constitution
The Court had highlighted the importance of holding free and fair elections