---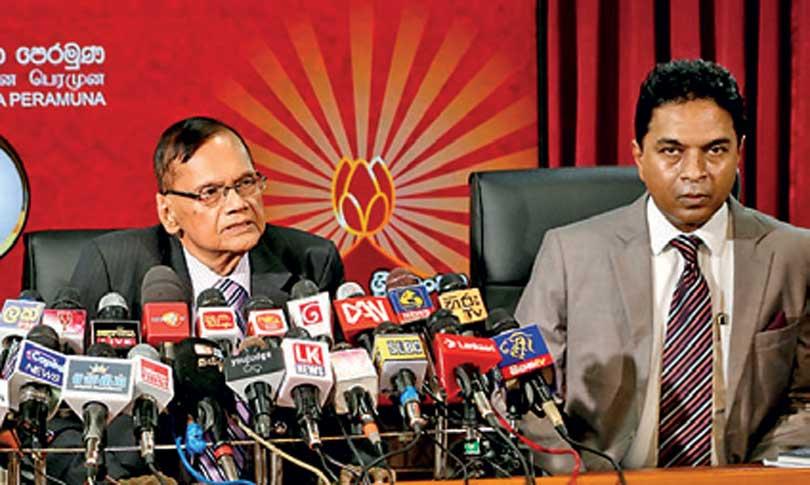 By Lahiru Pothmulla
The Sri Lanka Podujana Peramuna (SLPP) yesterday said the draft of the 20th Amendment to the Constitution will likely be submitted to Cabinet this week and that any of the features in the 19A that require a referendum will not be changed from it.
Speaking at the weekly SLPP news briefing, Party Chairman Minister Professor G.L.Peiris said they will try to submit the draft 20A to Cabinet this Wednesday.

He said a referendum is required if the term of both the President and Parliament is to be increased to six from five.

"We will not try to change any of these features that require a referendum. The President is also strongly against any move to get his term increased," he said.

When asked whether a special post will be created to accommodate former president Maithripala Sirisena, Minister Peiris said, "There is no such discussion so far or any proposal to that effect among the proposed reforms."
However, he said the reform in 19A which prevented the President from dissolving Parliament before it completes four and a half years, would be removed.

Asked whether the Right to Information (RTI) Act will be reformed, Minister Peiris said the constitutional reforms had no effect on a Parliamentary Act.