---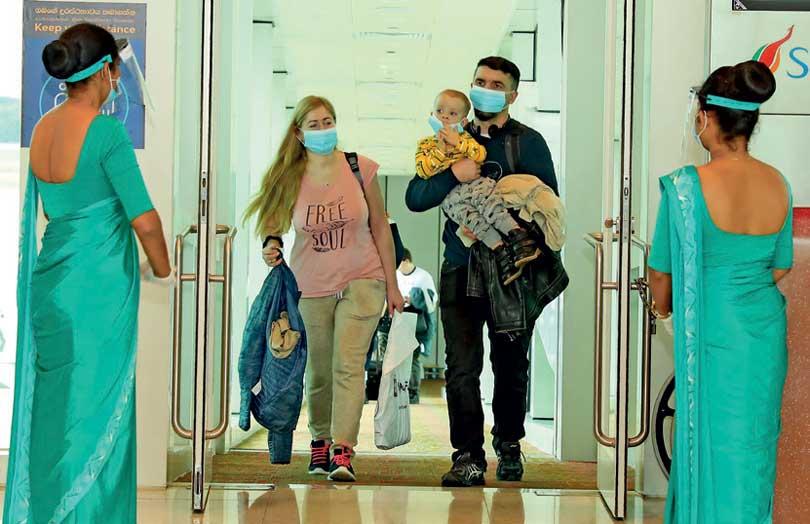 Tourists will arrive under a travel bubble
By Darshana Sanjeewa Balasuriya
Following the opening of the airport for ordinary tourists, 186 Ukrainian tourists landed in the Mattala International Airport on flight PQ-555 of SkyUP Airlines. The batch of tourists also included 20 kids.
They were welcomed by Tourism Minister Prasanna Ranatunga, State Minister D.V. Chanaka and Chairman of Airport and Aviation Services Ltd G.A. Chandrasiri.

A welcome treat was accorded to all the tourists who landed in the country. The airport was closed for tourists and normal passenger operations on March 19 following the outbreak of COVID-19.

Since then, the airport operated only for limited purposes such as repatriation of Sri Lankans stranded abroad.
Minister Ranatunga told a news conference that this is part of a pilot project to be implemented till January 24. Tourists will arrive under a travel bubble.

All the tourists who landed yesterday had been PCR tested within 72 hours prior to their departure. They are also subjected to similar testing upon arrival. Afterwards, there will be yet another test done after seven days. Locals are not allowed to visit the areas where the tourists stay.
The airport was closed for tourists and normal passenger operations on March 19 following the outbreak of COVID-19