---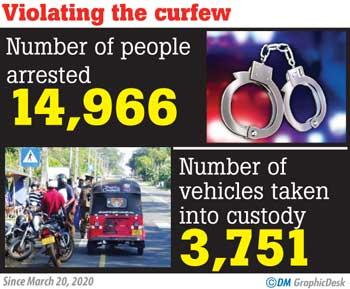 A total of 14,966 individuals have been arrested and 3,751 vehicles seized as of yesterday for violating curfew imposed since March 20, police said.
According to the police, 171 individuals were nabbed and 86 vehicles taken into custody within a six-hour period which ended last noon.
The police earlier said vehicles taken into custody would not be released until the country's situation was under control.