---
People who are willing to provide tip-offs to eradicate the drug menace, could contact the Police Information Centre via emergency telephone No. 1997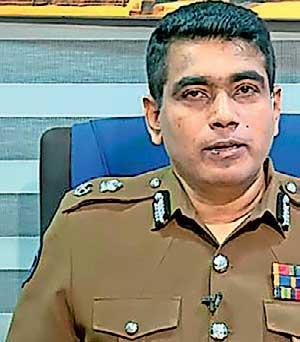 By Chaturanga Samarawickrama
A total number of 13 suspects including two women were arrested along with 128 kg of ice (Crystal methamphetamine) substance by the officers of the Police Narcotics Bureau (PNB) so far since April 10, Police Spokesman DIG Ajith Rohana said yesterday.
He said a man was arrested on April 10 from the Wattala area with 113 kg of ice and 101 g of heroin. On the following day (11) six suspects including two women were arrested by the PNB officers along with 15 kg of ice at the Niwandama area in Ja-Ela.

On April 12, five suspects were apprehended with 110 kg of ice following a raid conducted at Rathgahawatta in the Sapugaskanda Police area. On April 15, the PNB officers have arrested a 28-year-old man with 2 kg and 433 g of ice at Hunupitiya in Wattala.

The Police Spokesman requested people who are willing to provide tip-offs to eradicate the drug menace from the country, to contact the Police Information Centre via emergency telephone No. 1997. He also said, based on the successful tip-off, the Police will reward the informant.