---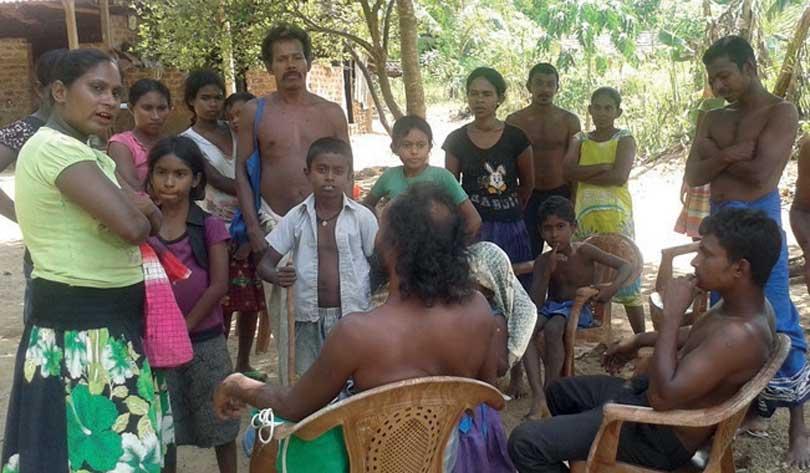 Says starving as they had not received any relief provided by the government
Maize cultivation in the area had been destroyed by the Sena Dalambuwa pest
By Prasanna Pathmasiri
A Veddah leader yesterday said that some 100 families representing the indigenous community in the Bibile area were starving as they had not received any relief provided by the government.Ratugala Veddah leader Suda Vannila Ettho said the indigenous people in Ratugala who depended on manual work had now been left without means to buy consumer goods.
He said the people of his community now depended only on yams found in the Nilgala are and were surviving on one meal a day. He said the children were the worst affected by this situation and that most of them were starving.

He said the maize cultivation in the area had been destroyed by the Sena Dalambuwa pest and they were compelled to abandon Chena cultivation in the Maha season for want of irrigation facilities.