---
Completes US $ 20mn funding from Europe based financier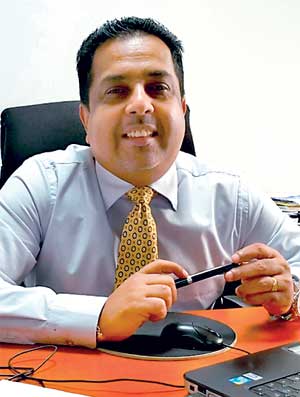 Pan Asia Banking Corporation PLC (Pan Asia Bank) in its mission to contribute towards helping to create a climate-friendly economy has embarked on a green lending drive to fund small, medium and large scale renewable energy and energy efficiency projects, according to a senior official of the bank.
To this end, the bank has completed a funding arrangement with the Europe based green financier, the Global Climate Partnership Fund (GCPF) to obtain a refinancing facility of US $ 20 million (Rs.2.8 billion) for green lending activities.
"In view of our strong balance sheet and also proven ability to focus on funding small, medium and large scale green projects, they (GCPF) have indicated willingness even to commit much larger refinancing facilities to us (Pan Asia Bank)," said the Deputy General Manager, Treasury, Richie Dias.
As a responsible corporate citizen, the bank is of the belief that they can make a significant contribution to reduce the negative impact on the environment through its green lending activities.
Apart from that, the green lending drive is also expected help assist the government to achieve its national energy objective of increasing the share of renewable energy up to 20 percent of the energy portfolio by 2020 based on power generation.
Based on the Ceylon Electricity Board's power generation statistics for 2014, the renewable energy sources, barring hydro power contributed just below10 percent to the total national energy mix.
The bank has been working with the Sri Lanka's apex government agency for renewable energy, Sri Lanka Sustainable Energy Authority, the private sector energy producers and other stakeholders to identify and promote financing for such renewable energy generation projects.





Foray in to larger green energy financing


According to Dias the bank is now fully geared to fund larger renewable energy projects and few such hydro power promoters are already in discussion with the bank to secure funding.
Feasibility studies have already been carried out and the bank is in the verge of disbursing funds for the identified projects.
In recent times, the private sector power producers in the country have shown strong keenness in investing on generating renewable energy and many small and large corporates have announced their foray in to renewable energy generation projects.





Diversifying green portfolio


Pan Asia Bank was a pioneer in introducing green lending in Sri Lanka when they commenced offering preferential rates for hybrid leasing in 2013. Expanding their mission to further reduce Sri Lanka's carbon emissions, Pan Asia Bank has now diversified its green lending portfolio in to areas such as solar, wind and hydro power generation.
According to Dias, any energy saving project or a trade which minimizes the carbon foot print significantly, could now apply for facilities under this loan scheme.
"When we initially started green lending few years ago, the biggest challenge we had was to design products which are in line with green concept and to educate the market on the availability of green financing because this was something new to this market back then. Today the hybrid market is matured but the renewable energy generation financing market is still in its infancy. So, now we are looking at diversifying our portfolio in to these areas which have a significant potential," he added.
The success of Pan Asia Bank's hybrid leasing product can be attributed to the preferential interest rates offered as well as the fuel efficiency of the vehicles themselves.
According to GCPF, the annual CO2 reduction for Pan Asia Bank's hybrid car portfolio is estimated to have come down significantly.





Borrowers are at ease


One significant benefit that the borrowers receive from green lending is the lower interest rates that they can enjoy compared to conventional borrowing. This special benefit is offered in view of the fact that funds are expected to be used in environmentally friendly projects which have minimum environmental impact.
Meanwhile the borrowers also have the option of choosing between fixed rates and floating rate depending on their risk appetite.
The bank hedges the foreign exchange risk in obtaining refinancing from the GCPF in order to be safeguarded from any fluctuations of the foreign exchange rate.
"This is a prerogative available only for licensed commercial banks. Therefore if any corporate looks to fund its green project in foreign currency, it is advisable for them to borrow through us because we only can hedge the foreign exchange risk, "Dias remarked.





Strong investor confidence


The continuous willingness and commitment from globally acclaimed funding agencies such as of GCPF to provide financing to Pan Asia Bank is clear indication of the the foreign investor confidence placed on Pan Asia Bank, Dias said.
"Pan Asia Bank was the first to receive a funding line from the GCPF in the whole of South East Asia among a host of other banks," he further said.
Among the institutions backing the GCPF fund are the World Bank's private sector financing arm, The International Finance Corporation (IFC), the German Federal Government's Development Bank, KfW Bankengruppe and the Ministry of Foreign Affairs of Denmark.
"We are currently negotiating to further extending our relationship and we are confident that we can secure more funds for furthering our green lending initiatives," Dias added.
Currently the bank is also designing an 'Environment and Social Policy and a Management System' benchmarked to the international best practices. Once operational from the end of this year, the bank is expected to evaluate the environmental and social impact of its lending portfolio more accurately.
Being true to its ethos of driving sustainability, the bank recently converted lighting at its head office in to an energy saving, high efficient LED lighting system.
During the six months ended June 30, 2015, Pan Asia Bank posted an after tax profit of Rs.451 million recording a growth of 156 percent from the same period last year.
During the same period the bank expanded its loans and receivables by as much as 14 percent to Rs.72 billion and operates with an asset base exceeding Rs.85 billion.