---
The Monetary Board, with the concurrence of the Finance Minister, has promoted Assistant Governor S. Lankathilake to the post of Deputy Governor of the Central Bank of Sri Lanka (CBSL) with effect from January 24, 2016. Lankathilake has more than 30 years of experience at the CBSL in the areas of economic and price stability, financial system stability and agency functions. Prior to this appointment, he held the position of Assistant Governor in-charge of bank supervision, supervision of non-bank financial institutions and Financial Sector Research Departments and Financial Intelligence Unit.

Lankathilake holds an MA in Economics and a Postgraduate Diploma in Economics from the University of Manchester, UK and a B.Com degree with First Class honours from the University of Peradeniya. During his 30-year career at the CBSL, Lankathilake has participated in a large number of international training programmes in the areas of macroeconomic management, macroeconomic modelling, trade policies, competitiveness, p r o j e c t ma n a g eme n t ,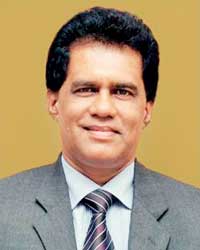 foreign investment, strategic management, human resource management, communication policy, etc. Lankathilake has also served as a member of the Board of Directors of Sri Lanka Export Credit Insurance Corporation, Board of Management of Title Insurance Fund of Registrar General's Department, National Labour Advisory Committee and several other committees representing the CBSL.

He has also represented the CBSL in several government missions and negotiating teams especially in the areas of banking relationships, investment promoting and economic and technical corporations. Being a member of the Monetary Policy Committee and the Financial System Stability Committee, Lankathilake has contributed immensely towards achieving the core objectives of the CBSL. Lankathilake has authored many articles and published them in reputed international and local journals, particularly in the areas of small-scale industries, international trade, gem industry, apparel industry, etc.
---
Add comment

Comments will be edited (grammar, spelling and slang) and authorized at the discretion of Daily Mirror online. The website also has the right not to publish selected comments.

---