---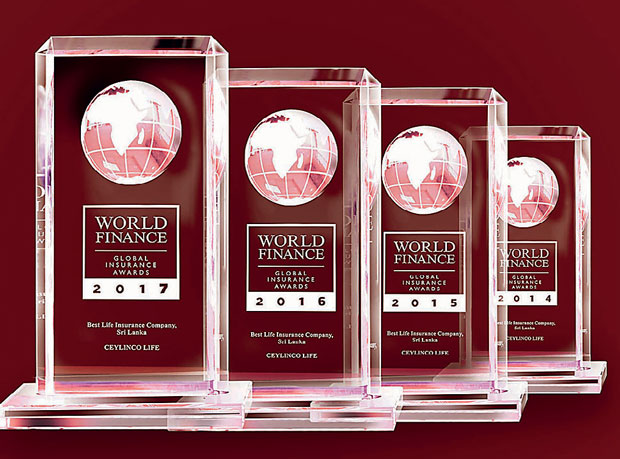 Ceylinco Life has been crowned the 'Best Life Insurer in Sri Lanka' by World Finance for the fourth consecutive year in 2017, on the basis of the company's performance in FY 2016.

The authoritative UK-based global magazine scrutinises multiple aspects of operational and financial performance before awarding this coveted accolade.

The assessment for this year's award by a judging panel representing 230 years of cumulative financial and business journalism covered the company's underwriting processes and process efficiency; policy maintenance – the process of reviewing clients' policies, appropriateness of coverage and cost per policy; exposure to risk; customer retention rate; time taken to settle claims; new customer acquisition rate and financial stability – premium income, market share, life fund and
company profits.

"The in-depth audit done for this award goes far beyond market share, and examines the quality of the company's engagement with its policyholders and its adherence to best practices in key areas," Ceylinco Life Managing Director/CEO R. Renganathan said. "It looks at the company from the viewpoint of multiple stakeholders, and is therefore a valuable endorsement for policyholders, shareholders, employees and regulators."

Ceylinco Life ended 2016 as Sri Lanka's number-one life insurer for the 13th consecutive year, with Rs.23.43 billion in total income of which premium income accounted for Rs.15 billion. The company recorded net profit of Rs.3.1 billion for the year, grew its investment portfolio to Rs.80.75 billion, increased assets to Rs.96.45 billion and paid Rs.6.8 billion in gross claims and benefits to policyholders.