---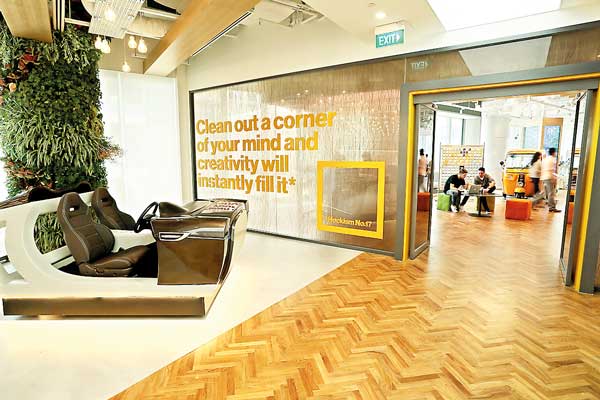 Visa Inc. announced the opening of its Singapore innovation centre, the first in a network of new innovation centres that Visa is opening around the world.
The new 7,000 square foot facility in Singapore has been established as a destination for clients, partners and developers across the region to work alongside Visa experts and jointly create the next generation of commerce applications.

The innovation centre in Singapore builds on the success of Visa's flagship innovation centre, One Market Center, which was opened in July 2014, and islocated at the company's headquarters in San Francisco. Additional innovation centreswillbe opened in other regions later this year, and in 2017.
Accessible to both local and global clients, the innovation centrein Singapore will provide Visa partners access to Visa APIs and software developer kits (SDKs) available through the company's VisaDeveloper Platform.A hands-on, real-time work space staffed by Visa technologists and business leaders, the innovation centre in Singapore will operate as a commercial gateway, helping Visa partners from across the world to build market-relevant payment and commerce solutions that extend their service offerings into Asia.

"We are pleased that Visa has chosen Singapore to set up its first innovation centre in Asia Pacific," said Dr. Beh Swan Gin, Chairman of the Singapore Economic Development Board. "The centre will focus on the development of leading-edge technology, new applications and business model innovation for clients and key partners in this region. Visa seeks to collaborate with the broader corporate ecosystem in Singapore, including start-ups. Visa's decision is a strong affirmation of Singapore's growing role as an innovation hotbed in this region."

Last year, fintech investments globally rose 75 percent to US$22 billion. In Asia Pacific, growth more than quadrupled to $4.3 billion, coming mostly from China ($1.97 billion) and India ($1.65 billion). These investments mean those innovation startups with the most potential have more access to funding to bring their solutions to market than ever before.

"The pace of technological innovation across Asia Pacific is unprecedented and creating enormous opportunity for any company that touches the growing payment ecosystem," said Chris Clark, Group Executive, Asia Pacific, Visa. "With the doors of the innovation centrein Singapore now officially open, we look forward to working alongside clients and partners to imagine and build the creative and leading-edge mobile and digital experiences Asia Pacific is known to deliver to the rest of the world."
As the payments industry shifts from plastic to digital and new entrants join traditional stakeholders in payments, Visa's mission is to ensure that every Internet-connected device, appliance or wearable, can become a secure place for commerce.