---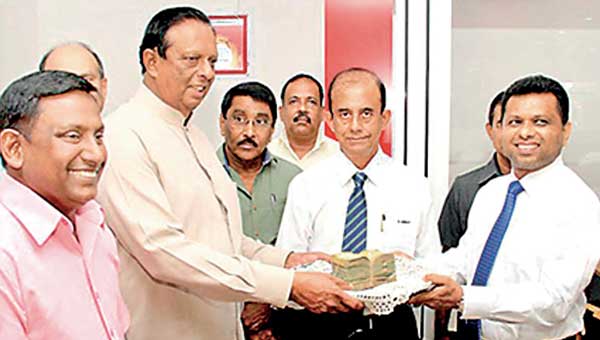 Rapidly growing Vallibel Finance, backed by the powerful Vallibel group, opened its newest branch in Wattala, with more in the offing as part of an ambitious expansion drive. Wattala, one of the fancied satellite townships surrounding Colombo, is in the midst of a dramatic transformation as new highways spring up in its backyard and Vallibel Finance is geared to provide the city with financial solutions on the cutting-edge.
The new branch was committed to the people of Wattala with a colourful opening ceremony that witnessed the participation of a large gathering consisted of the chief guest Tourism Development and Christian Religious Affairs Minister John Amaratunga, Vallibel Finance Chairman Ranjith De Silva and distinguished guests including customers, suppliers, special invitees and members of the business community.
Addressing the gathering, Vallibel Finance Managing Director Jayantha Rangamuwa said that the financial star was poised to cater to the diverse needs of a diversely populated city. "These are exciting times for Wattala and we are happy to be part of the city's vibrant future.
From its faithful residents to entrepreneurs and big corporate, our finely tuned financial products will be further enhanced as solutions tailormade for demands of Wattala." Rangamuwa further stated, "Understanding the complex and varying needs of each new strategic location that we enter is what we are good at and we will emerge as the city's new financial partner.
" Amaratunga in his speech added that the company had shown its remarkable ability to win the trust and confidence of a wider Sri Lanka. Vallibel Finance will continue its aggressive expansion drive in 2016 and new branches slated for opening this year includes Balangoda, Dambulla and Hikkaduwa. The Vallibel Finance portfolio includes a wide and extensive array of services,
providing customers the best in financial products such as, leasing, hire purchase, personal loans, microfinance, pawning, group personal loans, mortgage loans and fixed deposits. All products are customized to suit the individual needs of each customer or organisation.