---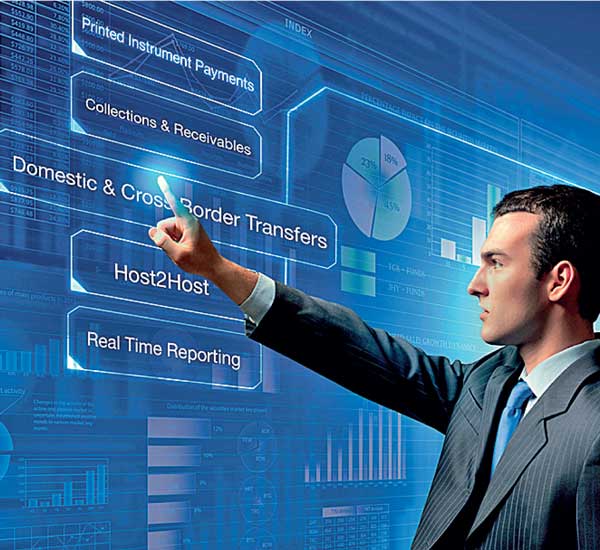 Adding another versatile solution to its gamut of products, Union Bank recently announced the launch of 'Union Bank BizDirect'; a revolutionary new transaction banking and cash management system that is designed to deliver distinctive advantages to the Bank's business banking clientele comprising both large Corporates and Small and Medium enterprises (SMEs).

Union Bank BizDirect is a comprehensive transaction banking solution that provides global access and usage options; enabling local and cross-border trading at the click of a button. The user-friendly, customisable payment solution is designed to meet the specific banking requirements of business entities, giving them better control of their payment management process.

Commenting on the new facility, the Vice President, Wholesale Banking at Union Bank Hiranthi De Silva said, "This latest addition to the Union Bank's products portfolio is in-line with the Bank's focus of enhancing banking convenience forour Corporate and SMEs clients by leveraging on technological value additions. Union Bank BizDirect is designed with a deep understanding of the specific business dynamics of ourcorporate/ SME clientele and is customisable to meet the specific payment requirements of each industry. Secure control is deeply entrenched to the system, so that businesses could customise the level of employee access to company accounts while ensuring real-time payment facilities with utmost convenience. We believe that this latest introduction by Union Bank will enable our corporate and SME Banking customers to enjoy the ease of comprehensive payment management online,with the upshots of optimal business performance and maximum security." Union Bank BizDirect provides a seamless banking experience to its users with meticulous personalisation options. The payment management platform will allow the design of specific business payment processes, efficient payroll management, receipt of personalized alerts to obtain precise information in a timely manner and report generation for management purposes; while enjoying the flexibility, mobility and security to manage all these business transactions online. Union Bank BizDirect will help enhance business performance by providing a wide range of easy, one-click business transactions including domestic and cross-border transfers, efficient, comprehensive cash flow management, detailed collection and receivables reporting, foreign exchange solutions as well asHost2Host payments and real-time reporting with information made available at their fingertips.
More information on Union Bank BizDirect could be obtained by calling the Bank via 0112 448 047, while existing business banking clients of the Bank could contact the relevant Relationship Manager to avail this facility.