---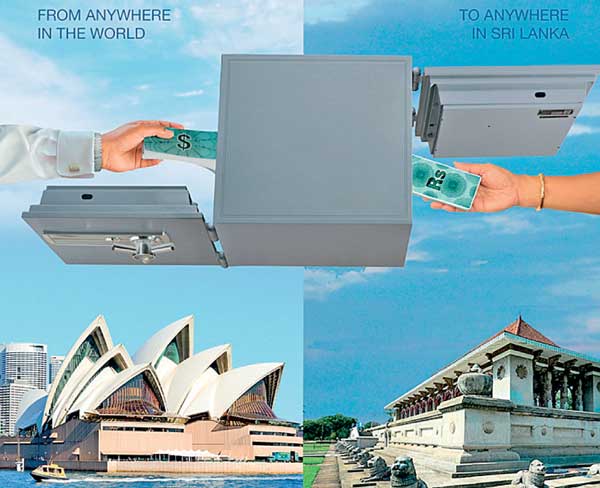 Adding another pragmatic feature to the bank's suite of retail banking solutions, Union Bank recently introduced 'Remit2SriLanka' money transfer services in association with TimesofMoney Limited (TOM).

Union Bank Remit2SriLanka is a simple, fast, secure and affordable method to send money from anywhere in the world to Sri Lanka. The technology platform for Remit2SriLanka has been developed by TOM with the view of providing a convenient method to transfer money, connecting loved ones living across borders at the click of a button. All Union Bank customers availing of this facility would also have the option to withdraw the money at any bank or ATM machine, providing enhanced flexibility and wider accessibility to their funds.

TOM is a market leader in ePayments and merchant solutions powering remittance services. TOM serves consumers across the globe with a host of services including global money transfers and is a pioneer in online payments.

Commenting on the bank's latest proposition, Union Bank Vice President Retail Banking Chaya Jayawardena said, "Union Bank's Remit2SriLanka money transfer service will abridge the process for transferring money to Sri Lanka from overseas, giving our clients quick and easy access to the hard-earned funds sent by their loved ones, while abetting the growth of the much-needed inflow of remittances to the country. It is an ideal solution for today's busy individuals, since it allows money transfers via an online portal accessible even via mobile devices - to anyone living in Sri Lanka and has a valid, active bank account. I'm confident that this latest addition to the gamut of progressive retail banking facilities provided by the bank will afford enhanced convenience to our clients and enrich their banking experience with Union Bank."

To avail this service, new customers could log onto www.unionb.com and follow the simple registration process to transfer funds across a secure system, while returning customers could simply log onto the site using their secure user identification and password to enjoy single-click money transfers.