---
Union Bank further increased its position in the rankings of the 100 Leading Brands in Sri Lanka in 2017 compiled by Brand Finance, having being ranked six notches above its position of the previous year with A - brand rating.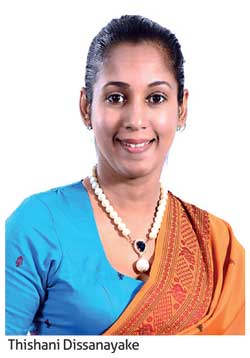 The corresponding brand value of the Bank grew by a noteworthy 18.5 percent to Rs.757 million compared to the previous year indicating a steady evolution of brand equity.
Union Bank's brand ranking and value in 2017 listings, is a clear indication of the bank's steady progress and transition from SME-focused Bank to a fully-fledged commercial bank catering to a wider clientele of Corporate, SME and Retail segments.
Commenting on the latest brand ranking, Assistant Vice President Marketing of Union Bank Thishani Dissanayake said, "The strengthened brand ranking and value of Union Bank is a clear validation of its new strategic positioning as a fully-fledged commercial bank which is rapidly gaining traction within the industry. Subsequentto the landmark investment in the Bank by TPG a leading global investment firm, Union Bank assumed a brand new business model and a fresh brand outlook and embarked on an ambitious journey towards becoming a leading, household financial brand in Sri Lanka.
"The Union Bank brand is now fully leveraging on its strong financial standing, global expertise and experience garnered from the new pathway inked, to reposition the Bank as an industry leader providing unparalleled service standards and banking convenience to customers."
The Union bank brand has received numerous accolades as an endorsement of its strong brand presence. The Union Bank brand was also recognized for excellence in branding in the banking, financial services and insurance sector at the Global Brand Excellence Awards 2016 held in Kuala Lumpur, Malaysia.
The annual review of the most valuable brands conducted by Brand Finance, features consumer facing products and service brands in the country, while presenting an overall evaluation of these brands' financial performance and brand strength along with their impact on the business performance of the organizations which
they represent.