---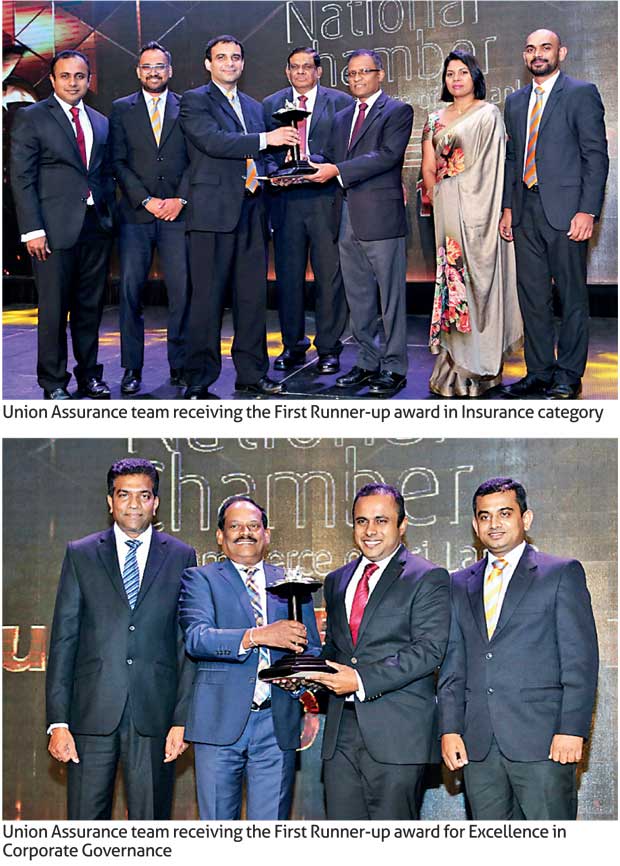 Union Assurance (UA) received continuous recognition for implementing and executing high quality business processes and practices at the National Business Excellence Awards (NBEA) during the past years.

Renewing the trend, UA received two prestigious awards at the recently concluded NBEA 2017 organised by the National Chamber of Commerce
of Sri Lanka.

In terms of category awards, UA received recognition as the First Runner-up in the Insurance category. This was the fifth time in the past five years that UA was recognised among the best in the industry.

Appreciating its best business practices, UA also received the First Runner-up award for the Excellence in Corporate Governance. This was the fourth time UA received this award in the past five years.

Union Assurance Director/Chief Executive Officer Dirk Pereira, commenting on the achievements expressed: "It is a great privilege to be recognised at this prestigious ceremony. These awards endorse UA's brand position of 'trust' which is delivered by providing 'convenience' to customers, being 'transparent' in our business dealings and acting respectfully to all stakeholders."

UA celebrates over 30 years of operation and is a source of innovation and strength in the Sri Lankan insurance industry. With more than 140 locations, and over 4,500 field sales staff around the island, Union Assurance customers and other stakeholders are direct beneficiaries of the company's exceptional reach, institutional stability and excellent business practices.