---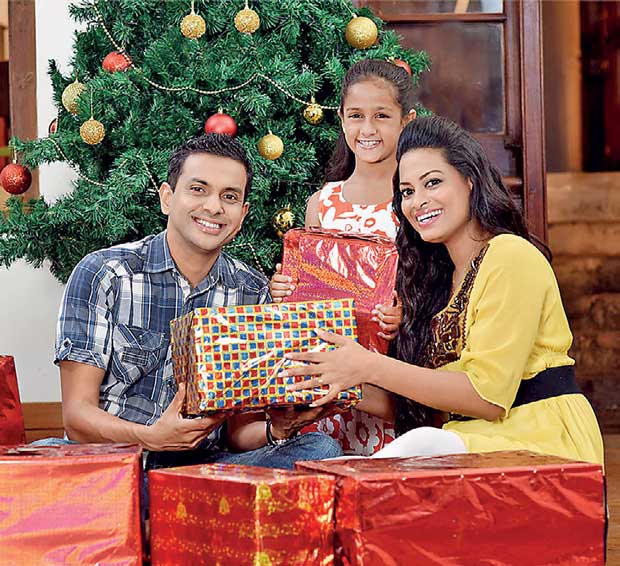 More than 100 leading brands have signed on to offer whopping discounts to Commercial Bank's credit and debit cardholders this festive season, taking the bank's 'Max Loyalty Rewards' programme to new heights.
On since mid-November, these offers are valid on specific days throughout December 2016, at the country's most popular clothing, shoes, jewellery, accessories, cosmetics, perfume, sportswear and bed linen outlets, the
bank said.
Discounts on payment by Commercial Bank credit cards range from 15 percent to 50 percent and from 10 percent to 50 percent on debit cards, with some outlets offering discounts on two days and others for periods of up to 15 days.
Commercial Bank is the first bank to offer loyalty rewards for both credit and debit card holders under its Max Loyalty Rewards scheme. The bank was also a pioneer in extending promotional discount offers, which were traditionally only offered for credit cards to its debit cards.
Participating retailers and brands this year include United Colors of Benetton, Crocs, Dockers, Fossil, Galleria, Giordano, International Watches, Levi's, Mango, Mothercare, Nike, Pepe Jeans, Peter England and Tommy Hilfiger of Softlogic Group, Nils, Raja Jewellers, House of Fashions, Molly Boulevard, Turret, Aviraté, Double XL, Samanmal Traders, Aditi, DI Leather, Triumph International, Abstract, Adidas, Envoy Mansion, Signature, The Raymond Shop, Hameedia, Luv Esence, Celcius, Sunimal's, Aminra Collection, TFO, Kelly Felder, Ayura, OXEL & RARE, Fashion Bug, VLCC, Shirtworks, Crocodile, 7 Stories Ranjanas, The Parfumerie, Steel Blue, CIB Shopping, CIB Curtain, Wijaya Saree Mandir, Brand Warehouse, Mangala Tex, Ideals Exclusive, Bata, Power, Hush Puppies, Scholl, Kids Lands (Pvt.) Ltd, Chamathka Jewellers, Sarathchandra Textile, Saree Mandir, Wimaladharma Group, Cotton Collection, Leather Collection, Midnight Divas, Spring & Summer, Swarnamahal Jewellers, RV Fashions, Kreations, Vogue Jewellers, Romafour, Amante, Cloud 7, Softwave, Kamsins, Dress Factory, Diliganz, Dressmo, Hiru Qlo Fashion Unlimited, New Sriyani Dress Point, Ashee Collection, Dilly & Carlo, Ramona's, Haamaa, Vol Square, Happiness, Farlin, Cool Kids, Supul Collection, Andhum Andhum, Lukshmis, BE You Fashion, Choice Park, Mallika Hemachandra, FiorDrissage, Beverly Street, Genesis & Basics, The Kids Warehouse, Glory Swimwear, Aurelia, Clarks, DSI Premier, Jessica, Puma, Reebok, The Origin, US POLO ASSN, W, DSI, Embark, Ruth Styles, Cool Planet, Much More
and Arista.
These promotions significantly enhance the benefits already offered by Comdeals, a programme which provides value addition to Commercial Bank cardholders through discounts at a number of major retail outlets in the country and zero percent easy payment schemes for credit cardholders, the Bank said. Commercial Bank Cardholders are also eligible to participate in global promotions carried out by Visa and MasterCard.