---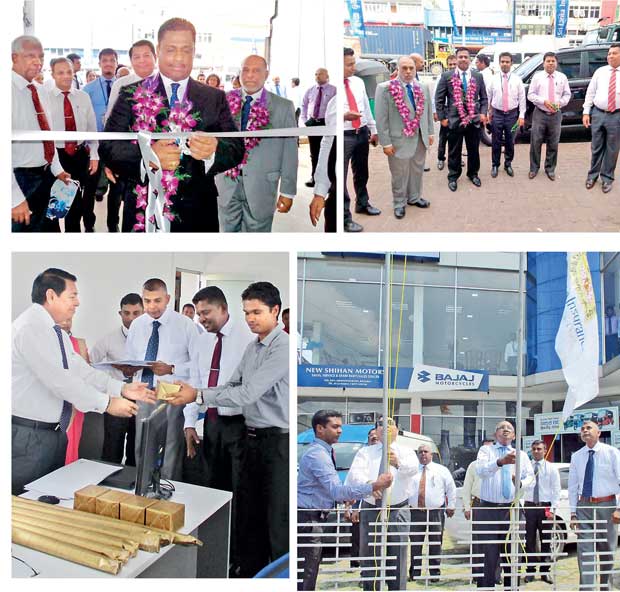 Sri Lanka Insurance (SLI) has major expansion plans for the year 2017 and as the first step in this regard, two fully-fledged branch offices joined the network recently in Borella and Ragama.
The Borella branch was opened recently at D.S. Senanayake Mawatha, while the Ragama branch opened its doors recently on Mahabage Road. SLI Joint Managing Director T.M.R. Bangsa Jayah, members of the senior management and other company personnel took part in the opening.
Special invitees who are valued clientele of the organisation were also present at the events and joined in the inauguration.
The Chance Sports Chairman Lasantha Amarasinghe and Asia Siyaka Commodities Senior Vice President Dhammika Wedande were among the special invitees at the Borella branch opening, while Football Federation of Sri Lanka Vice Chairman and Ragama United Traders' Association Chairman Naleen Silva was present to open the Ragama branch.
Jayah said SLI plans to expand its already 126 strong branch network during the year.
"We plan to set up at least 18 branches during this year while we have set our sights on adding 40 branches in total to the next during these two years," he said.
The acceptance of new businesses also took place after the branches were opened.
Both branches would provide all services related to life and general insurance to SLI clients. The new branches would contribute in a major way towards the improvement of customer services and to make insurance services accessible to a larger part of the population.