---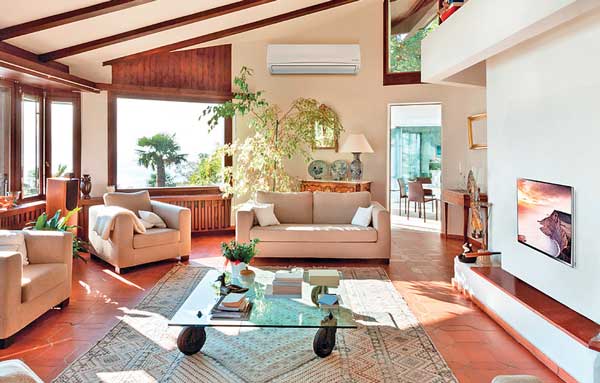 Nations Trust Bank (NTB) American Express (Amex) recently launched a unique promotional campaign for its cardmembers with a wide range of merchant outlets from across a multitude of categories in the home and interior industry.

This campaign, which will be in effect from August 15 to December 31, 2016, is yet another initiative by NTB Amex that proactively provides financial solutions and value-added services to uplift the cardmembers' dynamic lifestyle.

NTB Amex introduced the Home Improvement Campaign to provide customers with an easier avenue of convenience and savings when renovating their homes, which has always been a costly affair. This promotional campaign goes beyond merely providing cardmembers' convenience through installments and savings, with the provision of an unprecedented number of merchant outlets that significantly increase choices when revamping their homes.
"Through the years, we, at Nations Trust Bank American Express, have significantly understood the evolving needs of our cardmembers and have accordingly conceptualized strategies and offered promotions that suit their lifestyle to give them an unparalleled cardmember experience. The Home Improvement Campaign is yet another promotional offer that gives our cardmembers the opportunity to upgrade their home environment with a brand-new look. I encourage all our cardmembers to use this opportunity to avail services from a range of merchants island-wide," emphasized NTB Head of Cards Nimesh Fernando.

NTB Amex has provided customers with endless options and has accordingly expanded its promotional partnership portfolio to over 30 merchants in several categories including tiles and bathware, curtains, electronic items, furniture, tableware, roller gates, and more. Cardmembers are provided with savings on transactions made on items that suit their varied home renovation requirements thus enabling them to purchase desired home décor items, including a sofa for Rs.5000 a month or an air conditioner for only Rs.4,500 a month. Furthermore, they are facilitated with an additional financial flexibility with interest-free installments of up to 20 months on any transaction made at these partnering merchant outlets islandwide.

With the introduction of similar promotional campaigns, NTB Amex will continue to set benchmarks in convenience that will encourage cardmembers to avail services through a wide range of offers, attractive rewards and benefit schemes.