---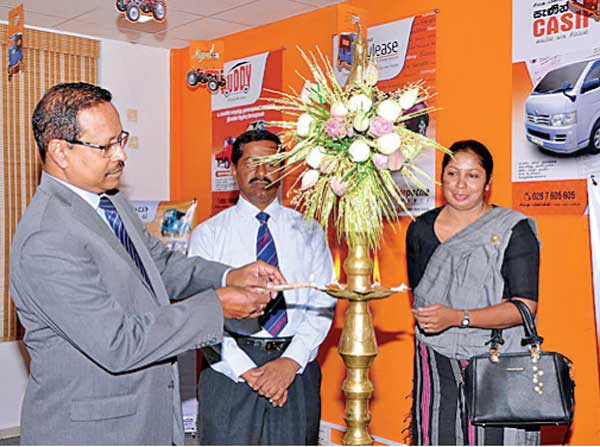 Saman Herath, Managing Director - Siyapatha Finance PLC, lighting the oil lamp at the ceremonial opening of the Trinco Branch, J.M Ameer, the Regional Manager of the Central Bank of Sri Lanka's North and East regions and the Assistant District Secretariat of Trincomalee, Madushi Abeyratne are also present
Siyapatha Finance PLC celebrated the opening of yet another branch on July 21st. The new branch in Trincomalee is the 23rd in the long list of branches the company has opened in Sri Lanka over the recent years.

The Managing Director of Siyapatha Finance PLC, Saman Herath presided over the events of the opening ceremony accompanied by J.M Ameer, the Regional Manager of the Central Bank of Sri Lanka's North and East regions and the Assistant District Secretariat of Trincomalee, Madushi Abeyratne.

Herath's assertion, "the success of Siyapatha Finance PLC has always been rooted in our customer" has taken form in this new branch, the primary purpose of which is to provide the customer with all the services the company has to offer. As the largest fully-owned subsidiary of the Sampath Bank Group, Siyapatha Finance PLC offers customers a number of services includingLeasing, Hire Purchase, Business Loans, Personal Loans, Revolving Loans, Mortgage Loans, Housing Loans, Gold Loan, Factoring and Fixed Deposits.

Siyaptha Finance PLC is one of the most prominent financial companies in Sri Lanka, with a network of branches throughout the country. The organization has their system of service designed in a manner to ensure that their customers are provided with nothing short of the best of services.

Over the past eleven years, Siyapatha Finance PLC has generously contributed to the development of a number of entrepreneurial effort as well as the fulfillment of the financial needs of individuals across the island.