---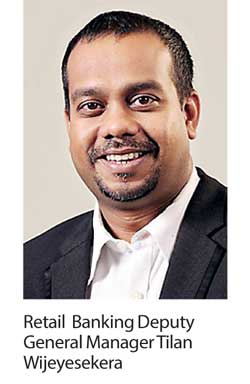 Seylan Bank, one of the nation's leading private banks, is now offering fast and convenient home loans under 'Seylan Sirinivasa', to customers in a hassle free manner to fulfill their aspiration of owning a dream house, land and apartment.

Obtaining a housing loan is a difficult task for everyone with the hassle of finding the right package, correct documentation, and proper advice. But with Seylan Sirinivasa, the bank has streamlined its processes with experienced credit staff and efficient documentation procedures to provide enhanced home loans at competitive fixed interest rates.

Seylan Sirinivasa, offers businessmen, salaried employees, and other professionals the opportunity to either buy or renovate a property, expand an existing home, buy land, purchase a condominium or even settle existing high interest housing loans. Additionally, it can also be utilized to upgrade a home with modern furniture, facilities and fittings.

Commenting on this service, Seylan Bank Plc Retail Banking Deputy General Manager Tilan Wijeyesekera said, "Owning a house is a dream for everyone and with Seylan Sirinivasa, these dreams can become a reality."

"By providing the best tailor-made home loans to fulfill their aspirations, this further eases the burden of a customer. Understanding the need of the market, we have enhanced our service operations to provide fast and convenient housing loans with ample benefits," he further added. "With this service proposition, the bank will enable its customers to feel that owning a house is not a difficult task with Seylan Bank. Additionally, we have aligned our services to provide support from the beginning to the end, thus making sure customers are satisfied whilst pursuing their dream of owning a house. Seylan Bank is focused on becoming the best banking partner by providing unparalleled banking experiences to customers and with this service offering we want to establish that Seylan Sirinivasa is not merely a loan but a relief to its customers."

A 'Seylan Sirinivasa' loan can range from rupees five hundred thousand to one hundred million (Rs.500,000 – Rs.100,000,000), by submitting minimum documentation. Customers can also choose repayment plans stretching up to 25 years, depending on their repayment capacity and age.