---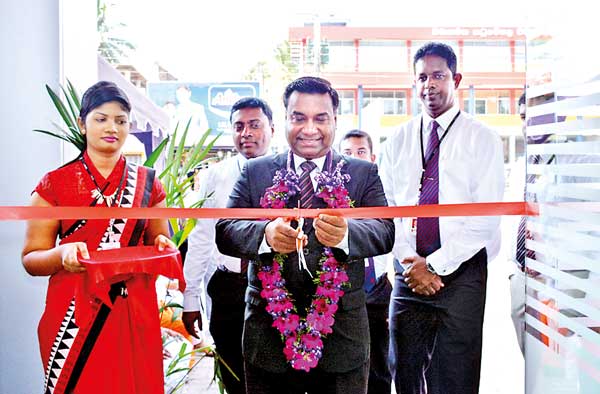 Leading Sri Lankan bank, Seylan Bank PLC, celebrated 28 years of banking last week, consolidating its position as a leading and trusted financial services provider in Sri Lanka.
Lauded for its customer-friendly outlook and service oriented vision as epitomized in its motto 'The Bank With a Heart', Seylan Bank PLC has been one of the frontrunners in Sri Lanka's banking industry and grown from strength
to strength.

Seylan Bank PLC marked its 28th year milestone with a plethora of activities to commemorate the occasion. In lieu of its 28th year of service, four new branches were opened on 24th March 2016 in Dankotuwa, Wennapuwa, Pannala and Athurugiriya.

In order to serve its customers better and go above and beyond traditional banking duties, Seylan Bank PLC also added five branches to its existing 365 day banking circuit. Branches in Galle, Matara, Wellawatte, Panadura and Wennapuwa are now openall year round
to fulfil customers banking needs in addition to its current network of 365 day banking branches.

Furthermore, two off site ATMs were also added for more convenience for its customers in Hikkaduwa and Negombo, extending the Seylan Bank PLC owned ATM network to 183 ATMs located around the country.

Noted for its futuristic vision and commitment to expanding its digital offerings in keeping with changing technology, Seylan Bank PLC's Internet Banking was re-launched with a brand new interface, making it more user-friendly with added new features and augmented security standards.

Seylan Bank PLC's commitment to its customers is also extended to society and building the future for a better Sri Lanka. Noted for its long-term CSR projects, 100 libraries under Seylan Pahasara CSR project was completed in time for its 28th year milestone – a testament to Seylan Bank PLC's commitment to improving society and building a sustainable future for Sri Lanka.

Seylan Pahasara CSR project was set up to develop libraries for deserving schools around the country. A knowledge based society is the crux of a developed country and Seylan Pahasara was a CSR project aimed to reach out to the children of Sri Lanka and strengthen the future generation through the provision of fully fledged libraries including traditional books and computer and internet facilities.

Seylan Bank PLC reported a record profit after tax of Rs.3,831 million for the year ended December 31, 2016 – an increase of 24.4 percent in comparison to the previous year.