---
The Sri Lanka Association Software and Services Company (SLASSCOM), as part of its CFO Forum initiative, will be conducting a highly interactive practical session on International Financial Reporting Standards (IFRS) 15 which is vital today for Sri Lankan businesses.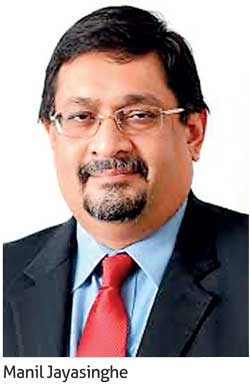 The event will be held on the 10th March at the CIDA Auditorium from 5pm to 7.30pm, featuring Manil Jayasinghe from Ernst & Young Sri Lanka. IFRS 15 provides accounting requirements for all revenue arising from contracts with customers and affects all entities that enter into contracts to provide goods or services to their customers.

Those participating will gain insights into the 5 step model in applying the principles of IFRS 15, top 3 revenue recognition issues for the IT and services contracts (Is the contract a revenue contract, how much of revenue should be recognized, when should I recognize the revenue), and also look at practical examples.

Manil Jayasinghe is the Head of Assurance Practice and Profession Practice Director for Ernst & Young (EY) Sri Lanka. He is a key resource in banks, financial and insurance services for EY with field experience in financial instruments for over 23 years. He is a EY IFRS accredited trainer and conducts IFRS training for many sectors such as banking and finance, insurance, telecommunications, agriculture, power and energy, etc.

He is also a resource person for Central Bank's Training Center and for professional bodies in the country such as CA Sri Lanka, CIMA, CMA.

SLASSCOM is the national chamber for the IT/BPM industry in Sri Lanka and acts as the catalyst of growth for the Sri Lankan IT and BPM industry by facilitating trade and business, propagation of education and employment, encouragement of research and innovation, and by supporting the creation of a progressive national policy framework. It has an ambitious 2022 Vision to become a $5 billion industry, creating 200,000 direct jobs and launching 1,000 start-ups.

For more information please call 0114062226 or email [email protected] or register now at www.slasscom.lk/events.