---
Sanasa Development Bank PLC (SDB) recently launched the Top Saver savings account in conjunction with its 20th anniversary celebration.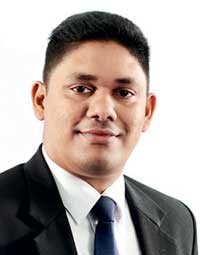 Apart from offering several key benefits to the account holder, the Top Saver also offers a significantly high interest rate of 10 percent.

Any Sri Lankan above 18 years of age is eligible to open SDB's Top Saver savings account and grow their balance rapidly as a result of its high interest rate. Starting with a 4.0 percent interest rate per annum, the Top Saver offers 6.0 percent interest for a balance above Rs.25,000 and pays 7.5 percent interest for a balance of Rs.50,000.

As the account grows into Rs.100,000 and above, the bank offers an attractive 9.0 percent interest and eventually when the balance approach Rs.500,000, the account holder can enjoy the full benefits of an amazing 10.0 percent interest rate per annum.

Commenting on the launch of the new savings account, SDB Marketing Head/Assistant General Manager Sameera D. Liyanage noted, "We are happy to announce the launch of the new savings account 'Top Saver' to the nation, as we commemorate the 20th anniversary of our bank. SDB has constantly strived to offer the best to our customers and through our new savings account we are able to pay the highest interest rate paid per annum for any savings account.

Top Saver not only issues a Visa debit card, which can be used for making withdrawals at any time from any Visa ATM islandwide, but also allows unlimited withdrawals. This makes our new savings account truly unique and a cut above the rest."

SDB Top Saver savings account also offers SMS service, which offers services such as balance inquiry of savings account, mini statement, transaction alerts, as well as the details of new products and bank promotions.