---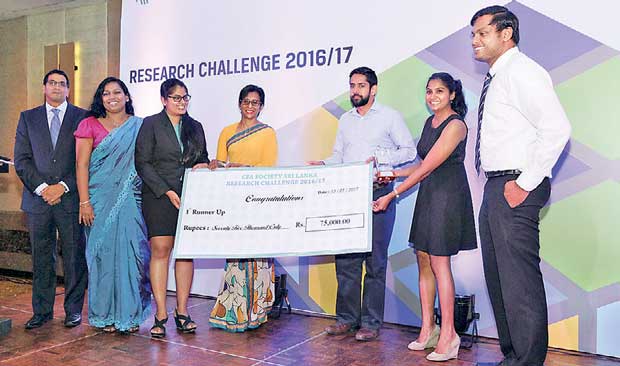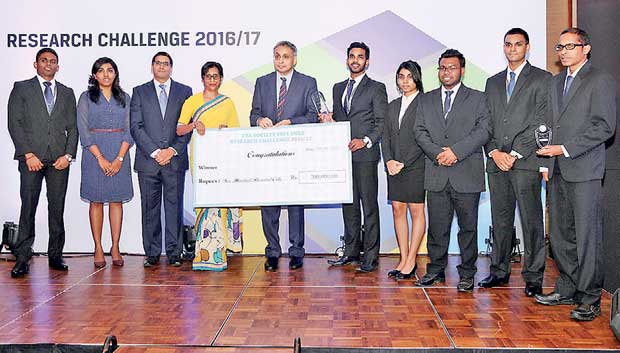 CFA Sri Lanka announced that Royal Institute of Colombo has won the local competition of the CFA Institute Research Challenge and now advances to the Asia Pacific Regional where it will compete against universities from Asia Pacific.
The Royal Institute team consists of Chamath Muthukuda, Buddhika Peiris, Anojan Srikanth, Nishara Sangapalaarachchi and Ibrahim Hameem. The team was supported by lecturer Travis Gomez, CFA.
The following universities competed with Royal Institute at the Sri Lanka Research Challenge:
University of Colombo – 1st runner-up University of Kelaniya Two teams from University of Sri Jayewardenepura American National College Sri Lanka (ANC) Asia Pacific Institute of Information Technology (APITT)
Each university sent a team of three to five students to participate in the local challenge. The competition was the first step of two for a local team to advance towards the global final in Prague, Czech Republic. The students from the Royal Institute will now travel to the 'super regional' where they will match their wits, analytical skills and presentation abilities against student teams from the Asia Pacific region, and if successful, will advance to compete in the global final.
CFA Sri Lanka Vice President and Research Challenge Chairperson Zaffar Jeevunjee said, "We would like to congratulate all the teams that took part in this year's local challenge and we wish the Royal Institute of Colombo the very best as it goes on to compete at the Regional Final in Bangkok. The CFA Institute Research Challenge enables Sri Lankan university students to learn and develop best practices in equity research. The training and mentoring they receive during this competition, from CFA Charter holders, industry experts, as well as the senior management of the target company is an invaluable complement to their regular course work."
The students presented their analysis and buy/sell/hold recommendations on Sunshine Holdings PLC.
Their presentation at the Sri Lanka Research Challenge was the culmination of months of research; interviews with company management, competitors, and clients; and presentation training.
This year's CFA Sri Lanka Research Challenge was sponsored by the Colombo Stock Exchange as the Platinum sponsor and the Securities and Exchange Commission as the Gold sponsor. Moody's Analytics Knowledge Services (formerly Copa Amba) was the training partner for the event.