---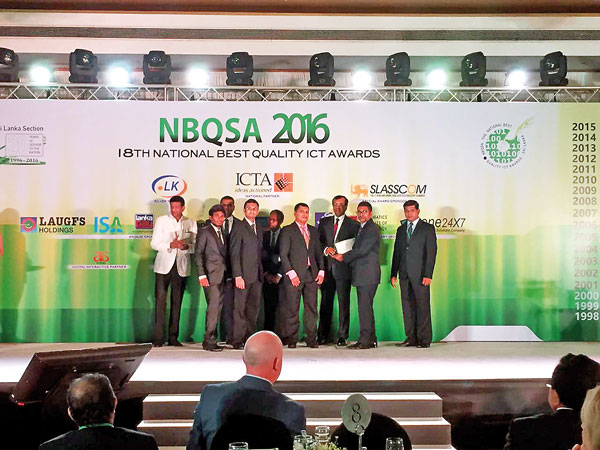 Recognising the bank's continuing commitment in offering unparalleled customer solutions, Nations Trust Bank (NTB) was honoured with a Merit award under the In House Application category at National Best Quality Software Awards (NBQSA) 2016.

This recognition follows the bank's implementation of its innovative in-house application 'TIDE', a lean system management that offers efficient and timely customer solutions. The new system now enables faster processing of a multitude of customer requests thus enabling seamless and convenient transactions. The National Best Quality Software Awards, also known as NBQSA, is the national awards competition for best software products in ICT in Sri Lanka. Organised by the Sri Lanka chapter of the British Computer Society, the NBQSA competition is conducted annually and it's open to groups, individuals and organisations in Sri Lanka for locally-developed
ICT products.

"NTB has always focused on innovations that improve overall customer service. Accordingly, 'Nations' TIDE' was formulated to effectively enhance our operations and improve our customer experience whilst adding value. We are proud of such recognition which reflects our commitment and untiring efforts towards our customer base. With Nations TIDE in place, the customer experience improves by leaps and bounds with reduction of processing time by 50 percent for almost all service requests.

One of the greatest benefits to the customer of this system is that once a customer submits a request, an automated SMS service provides real-time progress on his request as and when it is completed. This spares the customer from having to follow up with the bank for progress up-dates," explained Branches Head Sheahan Daniel.