---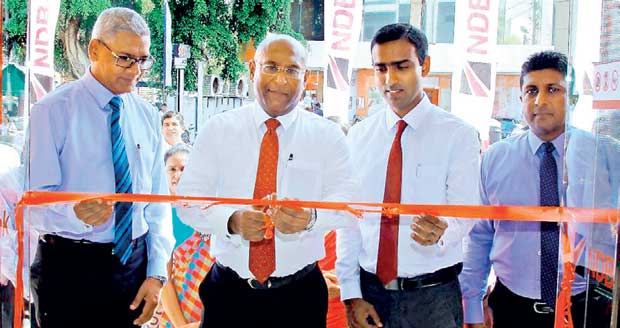 From left: NDB Vice President Branch Network Management SanjayaPerera, Director/CEO Dimantha Seneviratne, Wennappuwa Branch Manager Gayan Premadasa and Regional Manager – North Western Region Romesh Tissera
NDB relocated its Wennappuwabranch to a more spacious and a conveniently accessible location at No 204, Chilaw Road, Wennappuwa in a bid to provide a better service experience to people in the area. The branch operating hours are from 9.00 am to 4.00 p.m. during weekdays.
Wennappuwa, a dynamic economic hub is home to many industrial ventures and has evolved as an active business hub in the North Western Province. The city is acknowledged to hold great potential to contribute to the economic rejuvenation taking place in the country.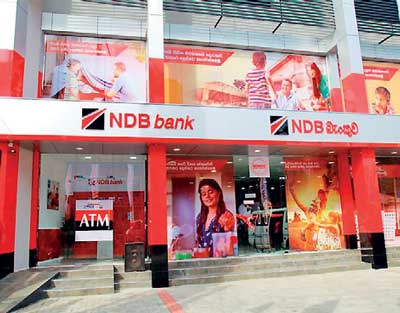 With the relocation of its branch, NDB renewed its profound banking relationships with the individuals and businessmen in the area, opening its doors to the aspiring entrepreneurs to benefit from the bank's many customized SME financing facilities and advisory services while inspiring individuals to reach their financial aspirations with ease. NDB pioneers in providing exceptional Micro Finance solutions for small scale entrepreneurs and gives constant empowerment to women and propel financial guidance to grow in their life.
With its expertise and knowledge in SME financing, NDB will continue to offer a range of SME Banking solutions including short term working capital loans, supplier and distributor finance and long term funding which will be beneficial to the traders, distributors as well as professionals and proprietors in the area.
Supplemented by enhanced technology and the expertise of its staff members, the re-opened Wennappuwa branch will continue to enrich the lives of its residents by providing a host of Retail Banking services; such as current and savings accounts, children's savings accounts, nrfc/rfc accounts, fixed deposits, housing loans, education loans, leasing facilities, credit and debit cards, bancassurance, mobile banking as well as Western Union money transfer services coupled with the convenience of Internet Banking and a Call Centre that operates 24 hours.
NDB remains dedicated to guide its customers to success whilst being committed to supportthem accomplish their life long ambitions and uplift their standards of living through the range of services that is accessible through its growing branch network.