---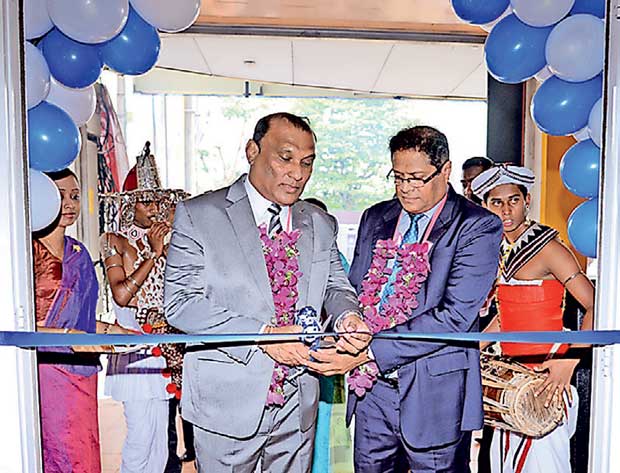 Chairman Dr. Sujeewa Lokuhewa (Left) and CEO T. Mutugala opening the Nittambuwa new branch
The Nittambuwa branch of MBSL & Finance PLC has moved to bigger, better and more convenient premises to enhance service quality for customers.
The relocated branch at Kandy Road was formally inaugurated by the Chairman Dr. Sujeewa Lokuhewa.
The new premises is strategically-located to ensure easier access to the branch for customers in the locality and persons passing through the area, making it much more convenient for existing customers and potential customers to access the full range of finance expertise provided by MBSL. The premises is also more spacious and equipped to provide a comfortable ambiance for customers.
"As a pioneer financial solution provider in the country, MBSL has always represented quality of life improvements for the people of this country, and as we pursue our growth objectives this will continue to be a primary focus through new products and services and improvements to existing facilities and services," said Dr. Lokuhewa.
"The new location of the Nittambuwa branch will enhance customer convenience significantly and will contribute towards our growth drive by supporting market expansion within the region. As always, our highly trained staff is dedicated towards the highest quality of services, and I believe the combination of convenience, range of services and quality of personnel, will result in improved performance," said MBSL CEO T Mutugala.