---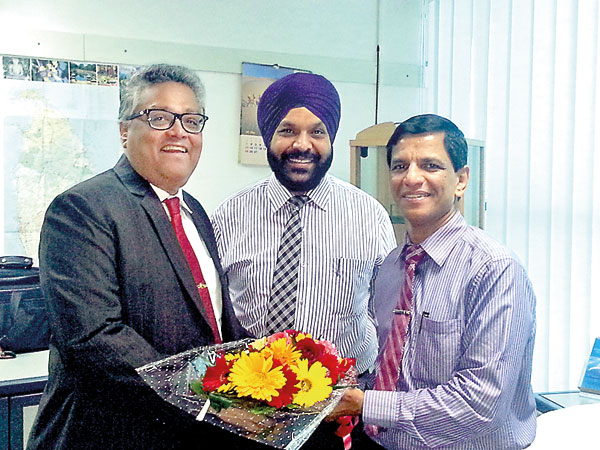 Judhajit Sen has taken over as CEO and MD of LIC (Lanka) Ltd with effect from May 2, 2016.
He joined LIC of India in the year 1988 as a Direct Recruit Officer. He has an MSc and also holds Licentiate Certificate of Insurance Institute of India.
He has served LIC of India in prominent positions like Marketing Manager of Kolkata Metropolitan Division-II, Senior Divisional Manager of Thane Division and also of Kolkata Metropolitan Division-II, Regional Manager (Marketing-Chief Life Insurance Advisor), Eastern Zone, Kolkata, Regional Manager (Marketing- Banking &Alternate Channel), Eastern zone, Kolkata and Regional Manager (Marketing-Pension and Group Scheme), Eastern Zone, Kolkata.
Prior to joining LIC Lanka, he was working as Secretary Personnel and Employees Relations in Mumbai. It may also be noted that this is his second overseas stint from LIC of India. He has earlier worked as Manager Administration in Suva, Fiji office of LIC of India.
During his long span of service with LIC of India, he has undergone various training programmes at National Insurance Academy, Pune and an exalted institute in insurance parlance, Management Development Centre, Mumbai and International School of Business, Hyderabad on Marketing strategies. He is a visiting faculty in sales training centres, zonal training centres of LIC of India and also a resource person for Insurance Training at University of South Pacific, Suva Fiji 1998.
He is taking over the charge of CEO from R. Satheesh Babu, who was holding the position since October 2013. Babu is going back to his parent company LIC of India and joining as Principal of Sales Training Centre, Chennai. Harvinder Singh is holding the charge of General Manager Marketing and Operations of the company.
LIC Lanka is a joint venture between Life Insurance Corporation of India, the biggest life insurance company in the world with more than 300 million policyholders, and the Bartleet group, which is a century old giant financial service providers in Sri Lanka.