---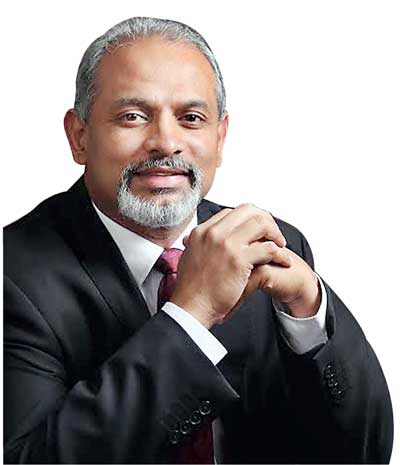 Sri Lanka's third largest general insurer by gross written premium (GWP), Janashakthi Insurance PLC, (Janashakthi) saw its group net profit for the quarter ended September 30 (3Q16) rising by 12.8 percent from a year ago to Rs.159.2 million despite higher claims, the interim results showed.
The earnings per share for the quarter was 29 cents against 39 cents a year ago.

During the quarter, the life business GWP grew by 26 percent to Rs.762. 2 million from a year ago, while the non-life GWP rose by 37 percent to Rs.2.56 billion.
The total GWP rose by 34 percent to Rs.3.32 billion from
a year.
Further, the investment income grew by 29 percent Year-on-Year (YoY) to Rs.465. 6 million as the interest rates rose.

Since the acquisition of AIA General Insurance Lanka Limited in a deal worth Rs.3.2 billion in October 2015, Janashakthi became the third largest general insurer with a market share of 17.5 percent based on GWP.
In recent times the Sri Lanka's overcrowded insurance industry saw some form of consolidation, particularly by way of disposing of less profitable general insurance businesses post segregation of the businesses to life and non-life in early 2015. During the last two years, Union Assurance PLC and Asian Alliance Insurance shed their general insurance businesses to fully concentrate on their
life businesses.

Meanwhile, for the quarter under review Janashakthi paid claims and benefits amounted to Rs.1.73 billion, which is an increase of 30 percent.
During the nine months to September, the claims and benefits amounted to Rs.4.95 billion, an increase of 37 percent which resulted from flood
related claims.

"Achieving significant financial growth despite the spike in claims expenditure, resulting from the recent floods, further reaffirms our strong fundamentals and prudent reinsurance structure," said Janashakthi Managing Director, Prakash Schaffter in a statement.
For the nine months ended September 30, the company made a net profit of Rs.789.3 million or Rs.1.45 a share, up 124 percent from the same period.

The GWP rose by 34 percent YoY to Rs.9.83 billion— out of which non-life business recorded 40 percent growth in GWP at Rs.7.7 billion, while the life segment grew by 16 percent with GWP of Rs.2.1 billion.

The investment income during the period was up by 32 percent YoY to Rs.1.39 billion.
As of September 30, 2016 Schaffter family holding company, Janashakthi PLC held 75.92 percent stake in the company while another family-controlled company, Dunamis Capital PLC, held 3.17 percent stake being the second largest shareholders.
Bank of Ceylon held 2.03 percent stake being the third largest shareholder.