---
Janashakthi Insurance PLC saw its group net profits falling by 39.3 percent to Rs.217 million or 40 cents a share for the March quarter (1Q17) as the benefits and claims paid during the period rose from last year, the interim financial accounts released to the Colombo Stock Exchange showed.
The quarterly profits do not include the surplus on life insurance business, which is usually done at the end of the financial year post the actuarial valuation.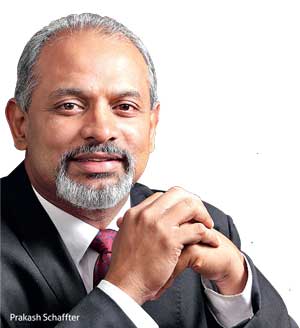 The gross written premiums (GWPs) however rose by 14.2 percent to Rs.3.78 billion from a year ago as both life and non-life premiums rose.
Life insurance premiums rose by 16 percent year-on-year (YoY) to Rs.705.1 million while the non-life premiums rose by a little under 14 percent YoY to Rs. 3.1 billion out of which motor accounted for Rs.1.83 billion.
"I am happy to report that both our life and non-life businesses continued to register double digit growth through first quarter of 2017, allowing us to kick off FY17 on a positive note despite a rise in claims payments.
Charged by the momentum gained during the quarter, we look forward to driving exponential business growth, while delivering greater value to all our stakeholders with a renewed commitment to service excellence," said Janashakthi Insurance PLC Managing Director, Prakash Schaffter.
In 2015, Janashakthi acquired AIA's general insurance business for Rs.3.2 billion and now the company has a market share of around 20 percent of the general business being the third largest player.
Meanwhile, the investment incomes grew by 39 percent YoY to Rs.600.5 million.
The net benefits and claims paid during the period rose by 15 percent YoY to Rs.1.78 billion.
As of March 31, 2017, Janashakthi PLC, the holding company, held 75.92 percent stake in the company while associate Dunamis Capital PLC held 3.17 percent stake being the second largest shareholder.