---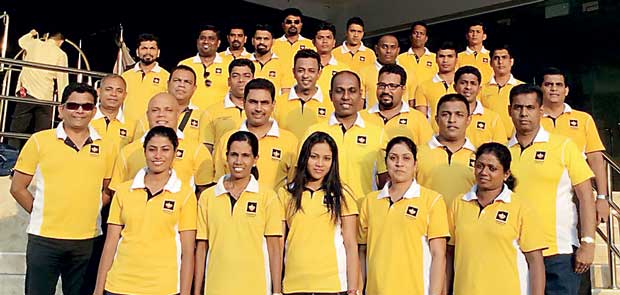 Janashakthi Insurance PLC announced that 30 members of its Life Insurance team took part in the 2018 Million Dollar Round Table (MDRT) Experience & Global Conference held in Bangkok, from the 8th– 10thof February.

With over 8,000 members from the insurance fraternity from around the world in attendance, the MDRT Experience and Global Conference is one of the sector's largest events outside the USA.
It is designed for global audiences to gain exposure to innovative ideas and techniques, and included special sessions for participants to interact and improve their businesses as well as opportunities for non-members to see the brilliance that makes MDRT membership a necessity for success.

"The commitment and relentless efforts of our team of world-class Insurance professionals has been instrumental in shaping our Life Insurance business which continues to grow steadily. We are delighted to see them actively take part in Million Dollar Round Table (MDRT) forums which give them the opportunity to showcase our best practices and gain invaluable insights from their peers from across the globe. Such exposure allows us to continue to work towards realising our goal of lighting the lamp of Life Insurance in every corner of the island," said Stuart Chapman, Chief Executive Officer / Director, Janashakthi Insurance PLC.

Founded in 1927, the Million Dollar Round Table, The Premier Association of Financial Professionals®, is a global, independent association of more than 43,000 of the world's leading Life Insurance and Financial Services professionals from more than 500 companies in 67 countries.

Founded in 1994 as a Life Insurance company, Janashakthi Insurance PLC made its mark in the industry as an innovator and became a household name over a span of over 23 years. As an organisation with a strong brand presence across the island, Janashakthi thrives to deliver innovative service solutions that address the insurance needs of its customer base. In line with its vision of lighting the lamp of insurance in every home and workplace, Janashakthi remains committed to delivering a service beyond insurance to its customers and stakeholders.