---
Sri Lanka's Amana Takaful PLC turned a net profit of Rs.34.1 million for the Q2 2017 from a loss of Rs.40.7 million a year earlier, largely due to the substantial increase in investment incomes as the top line growth remained moderate, the interim results showed.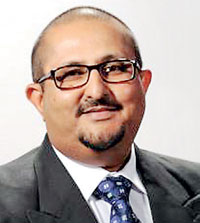 The group earnings per share was two cents compared to a loss per share of three cents a year earlier. The group share last traded at 80 cents. Amana Takaful, which has operations in both Sri Lanka and Maldives, reported a gross written premium (GWP) of Rs.964.5 million compared to Rs.926.1 million during the same period in 2016.

This translates to a 4.0 percent year-on-year (YoY) increase pointing to a moderation in growth in new policies. Amana Takaful, the pioneers in Takaful concept of insurance, offers both life and non-life policies in both Sri Lanka and Maldives.

Its life business, Amana Takaful Life PLC, a fully owned subsidiary of Amana Takaful PLC, was listed in the Colombo Stock Exchange in August 2016.

During the same period, the holding company raised Rs.210 million in a rights issue to comply with the regulatory capital under the 'risk based capital model' necessitated by the Insurance Board of Sri Lanka.

Meanwhile, for the six months ended in June 30, 2017 (1H17), the group reported a net profit of Rs.69.6 million or four cents a share from a loss of Rs.71 million a year earlier.

Amana Takaful PLC, as a standalone entity reported earnings of Rs.30 million which includes an inter-company dividend of Rs.7.0 million.

The life entity, Amana Takaful Life, reported a profit of Rs.24.0 million while, "Amãna Takaful Maldives PLC sustained their GWP at Rs.670 million with a profit out-turn of Rs.44.7 million.

The company continues to pay surplus and dividends consistently since its listing on the Maldivian Stock Exchange in 2011", an Amana Takaful press statement said.

The total GWPs registered a growth of only three percent on year to Rs.1.94 billion. Out of this, the non-life premiums were Rs.1.55 billion, up from Rs.1.44 billion a year earlier while the life business premiums were down from Rs.439.2 million to Rs.385.8 million.

The group is re-balancing its portfolio to reduce the over-reliance on motor business, the group said. During the 2Q17 as well as in the 1H17, the bottom line was largely boosted by the higher investment income.

Such incomes rose to Rs.125.2 million and Rs.220.3 million for the quarter and the 1H, respectively, registering year-on-year growths of 70 percent and 83 percent YoY.

During the 1H17, the group paid claims of Rs.701 million, little down from Rs.733.7 million YoY.
The group said the portfolio re-balancing helped largely in managing the flood claims in 2017 as opposed to the same phenomenon in 2016.

As of 30 June 2017, Amana Holdings held 61.13 percent stake in the company while Amana Bank held 15.26 percent stake.