---
Sri Lanka's most customer-centric bank, HNB PLC, announced the return of its extremely popular Singithi Savings Month that will give children across the island a chance to save and receive valuable gifts from 21st September to 31st October.

This time the popular annual promotion returns with an even greater pool of gifts and rewards for young depositors, the Singithi Savings Month is designed to help inculcate the savings habit in children of all ages as a first step towards a more stable and secure financial future and is one of the longest running promotions for children.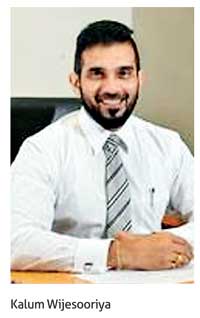 As part of the promotion, children who make a deposit of Rs. 5,000 will receive a Bluetooth LED fidget spinner, while deposits of Rs. 10,000 and above will receive action figures or dolls. Deposits of Rs. 25,000 stand to receive a racing car, flying minion toy or dolls, while deposits over Rs. 50,000 can receive either a Barbie Doll set, a Smart Watch or a remote controlled drone.

Deposits of Rs. 100,000 will receive a 16" BMX Bike, while deposits of Rs. 150,000 will receive a 20" Mountain Bike and deposits of Rs. 200,000 will receive a 24" or a 26" Mountain Bike. Notably, deposits of Rs. 500,000 and Rs. 1,000,000 will receive half a gold sovereign and a full gold sovereign respectively.

World Children's Day is celebrated on the 1st of October around the world as a day dedicated to celebrate children and conduct initiatives to promote mutual exchange and understanding among children and secondly to initiate action to benefit and promote the welfare of the world›s children.
"It is always a true pleasure to announce the start of the HNB Singithi Savings Month. This promotion offers one of the most extensive rewards schemes available and comes at a time when we all work hard to build a sincere engagement with our youngest customers.

"By making the act of savings exciting and fun, we teach these children vital lessons about the importance of developing a savings habit from a young age and the tremendous positive impact that it can have on their lives. Therefore, we invite all parents and children to visit any HNB branch throughout the month of October and make even a small deposit and take advantage of this valuable offer," Kalum Wijesooriya, Assistant General Manager – Deposits and Remittances and Chief Employee Experience Officer of HNB said.

Depositors during this year's Singithi Savings Month will also be eligible for both the 'Double Thagi' Carnival as well as the HNB Jumbo Land gift scheme for Singithi Account Holders, effectively giving kids the chance to win twice as many prizes for the simple act of making a deposit.

In addition to these extensive offerings, HNB also announced a series of fun-filled activities specially organized in celebration of Singithi Savings Day on 28th October 2017 including its popular annual art competition for Singithi Account holders in two categories groups between the ages of 4-7 and 8-12 years of age. This year will also see the launch of the Singithi Singing competition between the ages of 8-16 and a Fancy Dress parade which will be open to children of all ages.

In addition to the art competition, a hose of other thrilling activities including games, and face-painting have also been organized while this year, HNB will also be conducting workshops and presentations for parents on savings, in order to build greater awareness and engagement with the whole family.

Another notable addition to this year's Singithi Savings Month is the inclusion of a Singing Competition, with 450 winners above the age of six from all the competitions being awarded together with the month's top 100 depositors with an exciting educational, tour organized by HNB.