---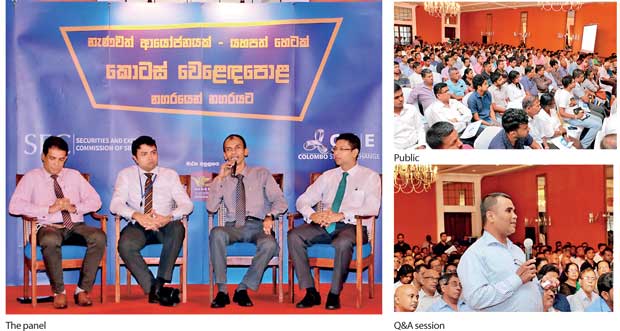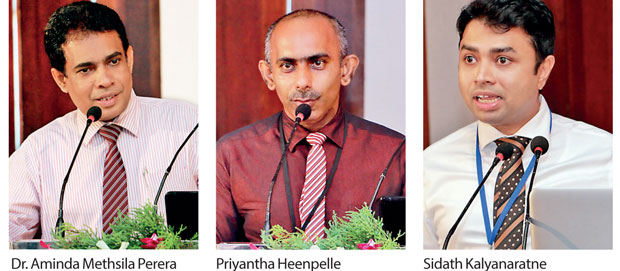 The Securities and Exchange Commission of Sri Lanka (SEC) and the Colombo Stock Exchange (CSE) embarked on a series of Investor Forums titled "kotas welenda pola: nagarayen nagarayate" throughout the country.

This was done with a view to improving financial literacy and imparting knowledge on the types of investment products and services available in the securities market.

The recently concluded forums in Negombo, Colombo, Jaffna and Kandy attracted large crowds and the fifth in the series was concluded on Saturday 30th September at the Lighthouse hotel in Galle with over 350 participants.

The responses witnessed in the past forums reflect the renewed interest in the capital market of Sri Lanka.

The forum in Galle commenced with a presentation on the Macro-Economic Overview of Sri Lanka by Wayamba University Business Studies and Finance Faculty Financial Management Senior Lecturer Dr. Aminda Methsila Perera, followed by a presentation on the Sectoral Performance and investment opportunities in the CSE by David Pieris Group of Companies Research Head Sidath Kalyanaratne.

The panel discussion that followed comprised of the two presenters, SEC External Relations and Surveillance Director Tushara Jayaratne and CSE Market Development Head Niroshan Wijesundere and was moderated by CSE Matara Branch Senior Executive Priyantha Heenpelle.

In addition, Stock Brokers and Unit Trust Management Companies provided potential investors with valuable investment advice.

The series is expected to be held in various other parts of the country in the near future.