---
In a quest to drive financial inclusivity in the country by fueling the use of electronic transactions, Sri Lanka's first and the only Payment Technology Innovation Awards – LankaPay Technnovation Awards 2017 gets underway tonight at Kingsbury Hotel Colombo under the distinguished patronage of Dr. Indrajit Coomaraswamy, Governor of the Central Bank of Sri Lanka, as the Chief Guest.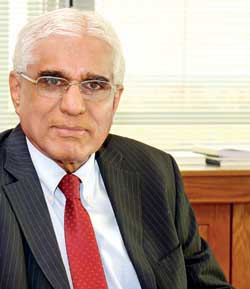 The Guest of Honour at the event will be Koji Yagi, Counsellor / Deputy Head of Mission, Embassy of Japan in Sri Lanka. The event will also feature the renowned FinTech maestro, Sopnendu Mohanty, Chief FinTech Officer of the Monetary Authority of Singapore who will be delivering the keynote address on the topic 'Smart Financial Sector'.
LankaPay Technnovation Awards 2017 will recognize banks and non-banking financial institutions who have been steadfast to the cause of using innovative technology to promote digital transactions and excelled in this endeavour. Initiated with the objective of reducing the cost of financial transactions by promoting the use of country's national payment network, LankaPayT echnnovation Awards would take into account the interbank transactions carried out during the period from 1st April 2016 to 31st March 2017.
The selection process underwent a rigorous and extensive two tiered evaluation process. The initial marking was carried out based on the performance of individual banks and non-banking financial institutions against a set criteria defined and communicated at the commencement of the competition period.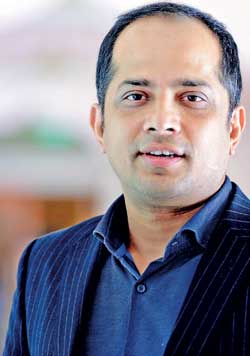 At the second stage of marking, the shortlisted winners presented their case to an independent high profile Panel of Judges who determined the final winners. The validation of data used for the initial evaluation process was also subjected to an independent audit carried out by E&Y.
Altogether 21 awards under 8 categories including, the Bank of the Year for Customer Convenience; the Best Common ATM Acquirer of the Year; Best Bank for Seamless Back-end Operations; Bank of the Year for Financial Inclusivity; Most Innovative Bank of the Year; Financial Institution of the Year for Customer Convenience; Most Popular Electronic Payment Product and Best Mobile Payment Application of the Year would be on offer at the event, while the best among the best would be crowned as the Overall Winner for Excellence in Interbank Payments.
This is an initiative aptly supported by the Central Bank and the independent Panel of Judges,which was chaired by Wasantha Deshapriya, Secretary to the Ministry of Telecommunication and Digital Infrastructure. The other members of the elite panel of judges were Asite D. B. Talwatte–Chairman Management Systems (Pvt) Ltd, Past President Chartered Institute of Management Accountants and Institute of Chartered Accountants of Sri Lanka; Lasantha Wickremasinghe – President, Institute of Chartered Accountants of Sri Lanka and Partner BR De Silva; Rajeeva Bandaranaike – Chief Executive Officer, Colombo Stock Exchange; Manil Jayasinghe – Partner E&Y; and Dulith Herath – Founder and Chairman of Kapruka.com.