---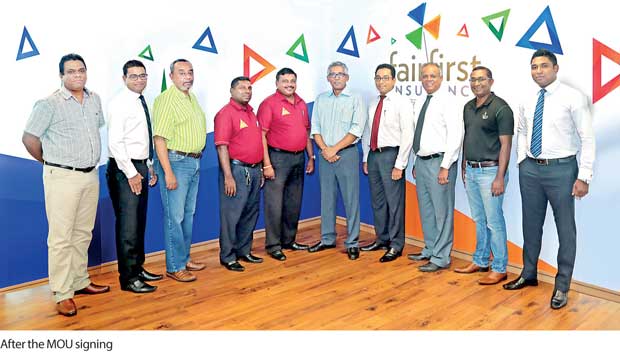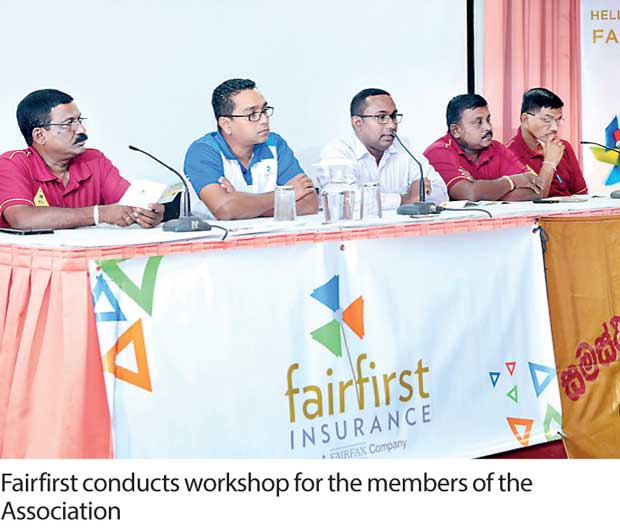 Fairfirst Insurance's latest partnership was with the All-Island School Children Transport Association, an independent body of school van drivers whose objective is to raise awareness on the yellow colour school van concept and ensure the safety of the children travelling in them.

As a first step towards co-creating safer transport for children, Fairfirst Insurance recently signed a Memorandum of Understanding (MOU) with the All-Island School Children Transport Association. As part of this agreement, Fairfirst Insurance will provide the Association an exclusive Motor Insurance policy thatprotects their vehicle and most importantly provides financial assistance to the children, driver andthe attendant travelling in the van in the event of an accident. Commenting on the tie up was Niranjan Nagendra –General Manager Sales and Marketing at Fairfirst "This is another milestone for us and apartnership that goes beyond just business. It serves as an opportunity for us to be a support system for self-employed van drivers and amplify efforts into creating safer school rides for kids and give their parents a peace of mind"

"Children are the most important segment in our society. With this initiative Fairfirst is planning to drive the message of road safety among society and inculcate the same message among members of the School Van Association, whilst protecting their self-employed lifestyle," said Nelum Weragoda – National Head Affinity Account Management

Subsequent to the MOU signing, Fairfirst Insurance conducted a workshop on Saturday with 100 regional officers from the All-Island School Children Transport Association and Sales Agents from various Fairfirst Insurance branches island wide. The program was structured to connect the regional officers from the Association with the respective regional Fairfirst Sales Agents from across the island.

The All-Island School Children Transport Association was formed back in 2000 and now has a membership of 27,000 school van drivers from all across Sri Lanka. The President of the Association Malshi De Silve stated "We are very happy to be able to partner with Fairfirst Insurance. Thanks to them, not only is our source of livelihood given financial protection but so are the kids, which is the most important thing"
Fairfirst Insurance is part of Canada's Fairfax Group and among the top general insurance companies of Sri Lanka. Fairfirst Insurance serves individuals, businesses and institutions across this beautiful island through a versatile workforce spread across a comprehensive branch network, affinity partners and leading brokers in the market.

With nearly 30 years of experience in Insurance, re-Insurance and other financial Services across the globe, the Fairfax Group is Canada's largest property and casualty insurer. They have over 30 operating companies worldwide which includes names such as, Brit Insurance (UK), Alltrust (China), Odyssey Re (US),Singapore Re, MCIS Insurance (Malaysia), Polish Re, Zenith (US), Gulf Insurance (Kuwait) Allied World (Switzerland) and ICICI Lombard (India) to name a few.